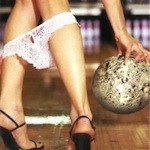 First dates can make men pretty anxious, especially if they're tasked with planning the entire outing, as is often the case. Most men feel like they need to impress their date and really show them a good time. While the classic fancy dinner and a show is still on the table, it's a little boring at this point. Luckily, there are some cool first date ideas that can wow your date without breaking the bank. If you play your cards right, a great first date will likely lead to a more romantic second date.
ALSO: How to Date a Vegetarian
Zoo or Aquarium
Taking your date to the zoo or aquarium is probably one of those cool first date ideas that you've never thought about before. Zoos and aquariums are full of adorable animals, which pretty much every woman loves, but they're also relatively quiet places where you'll be able to talk with your date and actually connect with her. The animals will also give you something to talk about if there's an uncomfortable lull in the conversation.
ALSO: 5 Ways to Score a Second Date
An Opera or Classical Music Performance
Even if you're not the opera or classical music type, taking your date somewhere classy and full of culture makes sense. You'll both be able to get dressed up, and you'll both look great. You'll also be able to do something that you likely don't do on a regular basis. If your opera date seems too stuffy, sneak out at intermission and hit the nearest dive bar for a cocktail. That dive bar also makes a great nightcap, and the fact that everybody in the place is asking you where you came from in your fancy clothes could actually make for a special evening.