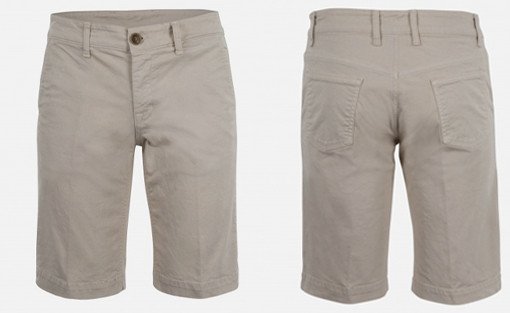 The fact that our offices are located in Southern California means two things — one, we ditch work for the beach more often than we should. And two, since it's usually sunny, the fabric our clothing is made from is critical to avoid turning into disgusting piles of sweat. Moods of Norway sent us a pair of Peder Shorts made up of 98 percent cotton and 2 percent elastan. Yes, we understand that elastan is a synthetic fabric, but the dominant ingredient here is cotton, which controlled our swamp ass and crotch far better than we expected.
Also: 8 Of The Best Natural Deodorants For Men
The flat-tabbed front and slit  side pockets are a step-up fashion-wise from baggy cargo shorts, which clear them for wear on dates or semi-dressy office functions. We'd suggest guys with bulkier legs to pay close attention to their sizes before ordering. Despite the stretchiness of the elastan, the make of the shorts could become too tight for comfort. So, gym rats be cautioned.
Also: Grooming Habits That Turn Women Off
On their website, the shorts cost $128. Unless they come with a coupon for a free unicorn ride, we can't get behind suggesting you pay that. However, they're currently being offered for a much more agreeable $38. In other words, if you're gonna guy 'em, now's the time. We also found a pair of Ola Flo Shorts ($37 @ Amazon.com) that are similar.