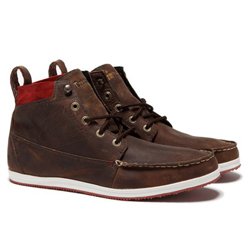 Tretorn Walden Boot ($130)
It may be time to replace — or at least augment — your old loafers and lace-ups with something a little more offbeat and winter-friendly like these sturdy leather shoes. A cool combination of sneaker, boot, and loafer, the Waldens look dressed-up enough to wear with pretty much any work pants, and casual enough to wear with a pair of jeans.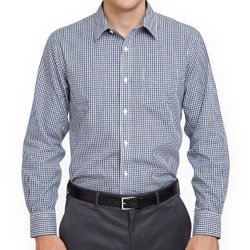 Bonobos Daily Grind ($85)
If you wear a T-shirt that's been balled up in a hamper for three weeks, no big deal. But you can't do that with a button-up for work — which is why it's hard to overstate how nice it is to have wrinkle-free work shirts that are wrinkle-free. The Daily Grind not only saves you from having to use an iron or needing to hang your shirt in the bathroom while taking extremely hot showers, it also makes you look neat as a pin thanks to a slight taper along the sides.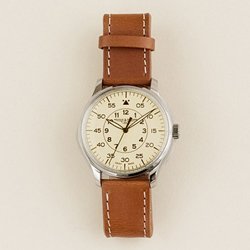 Mougin & Piquard for J. Crew Grande Seconde Watch ($425)
Mougin & Piquard were two French dudes who made watches during the first part of the 20th century. Those timepieces are now collectors items, butthe brand has been brought back with new models based on old M&P sketches. This 41mm flieger watch — it's German for pilot or flyer — features the distinctive triangle at 12 o'clock common on classic aviator watches, a stainless steel case, and quartz movement.