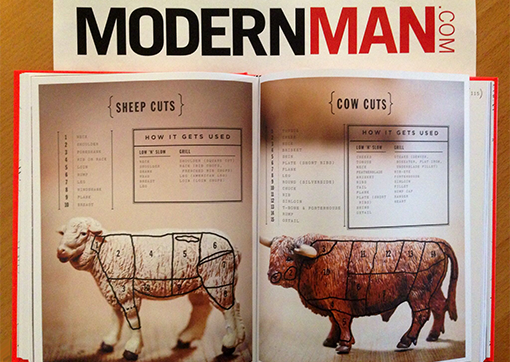 Pitt Cue began humbly in 2011 as a food truck specializing in slow-cooked, Southern US-style dishes. Think BBQ. Like, hardcore, we're-gonna-mess-your-shit-up BBQ. It wasn't long, though, before they opened an award-winning restaurant in London. And now they have a cookbook that spills all of their secrets — Pitt Cue Co.: The Cookbook ($35). That means you can snatch more than 120 of their top dishes to prepare for your friends, and then take all of the credit.
Also: 12 cool ways to revamp your kitchen
At 280 pages, the book runs the gambit of drinks, snacks, meats, success, and rubs, slaws and sides, and sweet stuff. So you'll learn to mix drinks like Manhattans, LBC, Camp, and Camp America, while also getting schooled on how to churn out more than 120 smoky and sublime dishes, including hot mutton ribs, whole smoked duck, and deviled chicken bun. Even better, the directions are easy to follow and there are lots of pictures for those of us who hate words!
Also: 7 things you didn't know about moonshine