Booking your travel can be tricky, especially when it comes to finding suitable accommodation. One of the choices you need to make is the kind of accommodation you want to stay in.Hotels and B&Bs are a common pick, but not many people consider renting a serviced apartment when travelling. This guide will help shed some light on what apartments could have to offer and why they might be the right choice for you: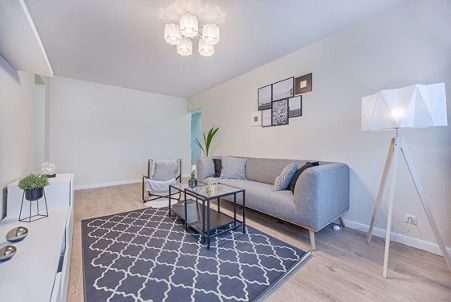 Pro: Choice of Amenities
When choosing a rental apartment, like these Liverpool apartments, for example, you can be picky about the amenities and services you would like. Almost all rentals include secure parking, as well asfully fitted gyms and 24-hour security. Rather than paying for additional charges on these amenities as you would in a hotel, apartments come with these things included in the costs. They could also include washing machines and dryers too, so you don't need to pay extra for laundry services.
Con: No Inclusive Breakfast Service
Hotels and B&Bs come with breakfast services and in-house restaurants and bars, so if you love waking up to breakfast ready-made and waiting, then you might be disappointed. That being said, you can enjoy your own homemade breakfast instead, and visit nearby bars and restaurants if you feel more sociable.
Pro: Fully Equipped Kitchen
With a fully fitted kitchen, you can enjoy getting up at whatever time you like and making your own breakfast. You can also make your own lunches and dinners too! Having a kitchen is one of the biggest pros of renting an apartment, and it will help you to save money when you don't have to have meals out. This is especially beneficial when you are staying for a long period of time, as eating out every day soon adds up. It also takes the effort out of finding the right restaurant and booking tables. Simply buy your own groceries as you would at home.
Con: No Housekeeping
There won't be any housekeeping knocking on your door in the morning to service your room, so it will be up to you to make your own bed in the morning. If you like coming back to a tidy room, you will need to tidy it yourself! Some rentals do provide cleaning services, though, so if you really need help, it might still be available.
Pro: Bring Friends and Family, Pets too!
Apartments offer the flexibility of inviting guests over, without booking additional rooms. You can entertain guests comfortably and with some rentals offering pet-friendly apartments, the whole family can come along. This is much nicer than inviting someone back to a small hotelroom, don't forget you can enjoy full use of the kitchen too. Whilst pet-friendly hotels exist, a rental is much more spacious, which a larger dog will appreciate a lot more. Do be sure to check the rules first before you bring your pets along though!
Con: Check-in Together
If you are travelling as a group, one of you needs to be responsible for collecting keys and getting there at the agreed time. Unlike hotels where guests can check-in as they turn up, you might need to wait around for the rest of your group to show up too.
Pro: Space and Privacy
Unlike hotel rooms, a rental apartment provides you with much more space and a quiet, private environment that you can even work from. It is more of a home-away-from-home feeling, so you can relax and get comfortable. This makes is more convenient if you need to do work from your accommodation, or if you want to come back early and relax after a long day of shopping or exploring the city you're visiting.
Con: No Help Desk/Reception Staff
Hotels have a reception desk and staff on-hand to talk to should you run into any problems, which can help you feel a bit more at ease. This can also be useful if you have questions about nearby attractions, places to visit or which bus to catch, so being in a rental can feel a little too independent if you need this support.
Pro: Support from Rental Staff
Although rentals are a little more independent, support is still available by contacting the rental service provider. You can also ask them anything you need to know, and they are often friendly and will customise your rental service to meet your needs. In fact, whilst there won't be a typical reception desk and staff wandering around, you might still find there is a concierge available to assist you.
Pro/Con: Cost Effectivity
The cost of a rented apartment versus a hotel can vary a lot, as it depends on many different factors. The length of stay can help you determine which is more cost-effective, as a longer stay could mean that a serviced apartment works out cheaper. If you only need to stay one night, a hotel can do the trick, or if you want to see the Empire State Building, try checking if the average rent in New York fits your budget. You also will be paying per-person at a hotel, whereas serviced apartments offer much more flexibility here and could be cheaper when travelling with more people. Don't forget the money you save on cooking your own food too!
Pro: Better Internet
Hotels usually offer a wi-fi service, but it isn't always free, and it is often not that great connection. Rentals come with high-speed internet included in the price, so you can enjoy the internet to the fullest, just as you would at home. This makes long stays much more bearable if you need to stay connected.
Pro: Location
Hotels are easy to find in the big tourist spots, but harder to find in the outer areas of a city or less-touristy areas. Serviced apartments can often be found in a widespread area, so you can make sure you are situated in the perfect location. If you travel for business, this can be especially convenient, as you can have better proximity to where you need to work from during your stay. Finding an apartment in the right location is often much easier than finding a hotel where you need one.
The choice between rental apartments and other accommodation when travelling is ultimately down to personal preference, as there are pros and cons to each. Consider what you need out of your accommodation, and that will help you narrow down your options.