Whether you're off on a city getaway with your spouse, a family holiday, or travelling for business, finding the right accommodation for your stay can be hard work. If your first thought is to look into hotels, it may be time to try out something different.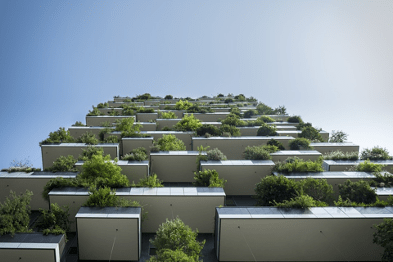 Serviced apartments are becoming increasingly popular with travellers, serving as the perfect answer to many issues of traditional accommodation choices. To find out more, here are some of the reasons why you should pick a serviced apartment over a hotel.
Better for Your Money
When planning a trip for business or pleasure, we all want to save money where we can. Many travellers are starting to realise that serviced apartments tend to be cheaper when compared to hotels. Unlike a hotel that charges per person, a serviced apartment charges per room, meaning you will get more for your cash. What's more, you will save on things like the internet and food, making a serviced apartment the more cost-effective option.
More Space
No matter what kind of serviced apartment you pick, you're guaranteed to get more space than you would with a hotel room. The clue is in the name, in the sense that you will get separate areas and rooms in your serviced apartment, meaning you can catch up on work in the living and kitchen area, and have a separate bedroom for a good night's sleep.
Flexibility
When booking a serviced apartment, how long you stay for is entirely up to you. Whether you want to stay for the weekend on a city break, or you're travelling for business and need somewhere for a few months, you will have tons more flexibility. What's more, you may be able to get a discount the longer you stay. If you're heading to Liverpool for your trip, Dream Apartments have a wide selection of serviced apartments which you can check out at https://dreamapartments.co.uk/serviced-apartments-liverpool.
Privacy
One of the main reasons why you should pick a serviced apartment instead of a hotel is for maximum privacy and security. You will have the freedom and space to do as you please without any disturbances. There is no need to worry about housekeeping knocking on the door either. It's important that you feel comfortable and relaxed on your trip, making a serviced apartment feel like a home away from home.
Perfect for Hosting
If you're on a business trip and need somewhere to meet with clients, instead of booking a posh restaurant, you can conduct business in your serviced apartment. As there will be space that's separate from your bedroom, you can use this area to network and communicate effectively. If you're visiting your loved ones, you have the option to host, rather than having to rely on your friends and family.
If you're travelling for business purposes, or you're heading on a trip with your loved ones, there are numerous benefits that a serviced apartment can provide that a hotel cannot.