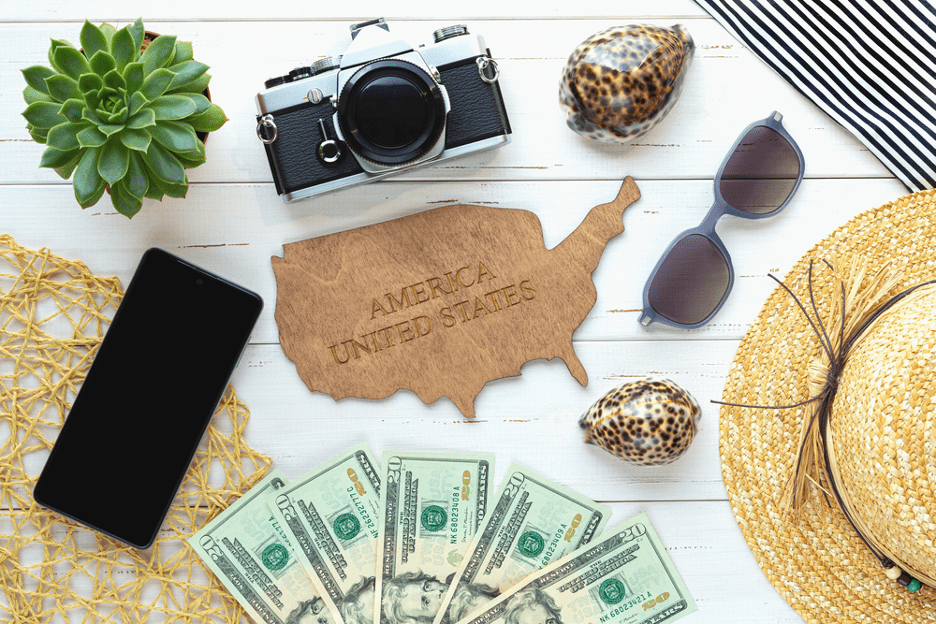 Late May always seems to bring an itch that sweeps across the country as people anticipate summer weather. Visions of seagulls and splashing ocean waves fill the minds of beach lovers while the sound of tree frogs and babbling brooks call to mountain wanderers. As these daydreamers fantasize about paid time off, many of them wonder how they can afford a family vacation that's worth the trip. Budget-minded vacationers need trip ideas that offer entertainment and relaxation without breaking the bank. But if you're thinking it's impossible to live it up without spending thousands, hold your horses! You've got more options than you think.
Consider these low-cost vacations:
Go Glamping or Camping
Take advantage of America's mountain parks and enjoy a variety of outdoor activities such as hiking, trail riding, photography, boating and water sports. You'll experience a multitude of adventures in the outdoors and may enjoy glimpses of wildlife. Don't know where to start? Consider Yellowstone, Yosemite or Olympic National Park. Talk about an excellent mix of adventure and relaxation! Don't forget the marshmallows for roasting on the campfire.
Take a Cruise
Cruises are some of the best vacations available when comparing costs and destinations. Many consider them a favorite based on packages, inclusions, and entertainment options. Eat until your heart's content. Enjoy vibrant night-life festivities after a multi-course dinner where your table overlooks the beautiful, blue ocean waters. Laugh your heart out over at the comedy club or stargaze while enjoying the cool, ocean breeze on the ship's second-floor deck. It's all-inclusive!
Have you ever dreamed of visiting Alaska, but don't want to hike or drive through Denali National Park? An Alaska cruise vacation might be right for you. Alaska is lovely in summer when you can enjoy sunny weather and plenty of chances to view wildlife. Get discounts on Alaska cruise packages when you book early!
The Beach
Consider staying in an Airbnb versus a hotel if you are planning a beach trip. Careful planning can save you money especially if you are willing to stay a few miles inland. Oftentimes, the extra touches the hosts offer such as snacks and complimentary breakfast make the stay worth it. But do your homework and read the reviews before booking a rental on Airbnb.
Beaches are generally free to the public and usually have available parking nearby. Bring chairs and umbrellas if you plan to stay the day (or ask if your host provides them!). Beaches usually have rentals for a nominal fee, but if you can save the extra $30-75 that chair and umbrella rentals cost, why wouldn't you? Don't forget your cooler filled with drinks and lunch. Enjoy a cost-free day with your family searching for seashells, building sandcastles, or playing volleyball. And remember, not all beaches are by the sea! Consider a sandy spot at Lake Powell or Lake Michigan (or any lake within a few hours drive). Compared to their pricey counterparts in California and Florida, you're bound to save a few bucks.
Consider Washington, D.C.
One of the best family-friendly vacations available is in our nation's capital. You won't pay a thing to tour the Smithsonian, but you'll need a good pair of walking shoes. The Smithsonian includes 19 world-class museums, galleries, gardens, and a zoo. You'll tour museums of American History, African Art, the Museum of Natural History, the Air and Space Museum, and the National Museum of the American Indian, to name a few. Plan to spend several days here, especially if you like history. Washington, D.C. is an American history lover's delight, and children will love it too.
Now that you've got a few low-cost ideas, remember the only thing holding you back from a fun-filled, affordable summer vacation is your empty suitcase. Consider lower-cost ideas such as cruises, outdoor adventures at national parks, beach vacations, or a wondrous museum trip to Washington, D.C. No matter what your choice, it's certain to be filled with fun!