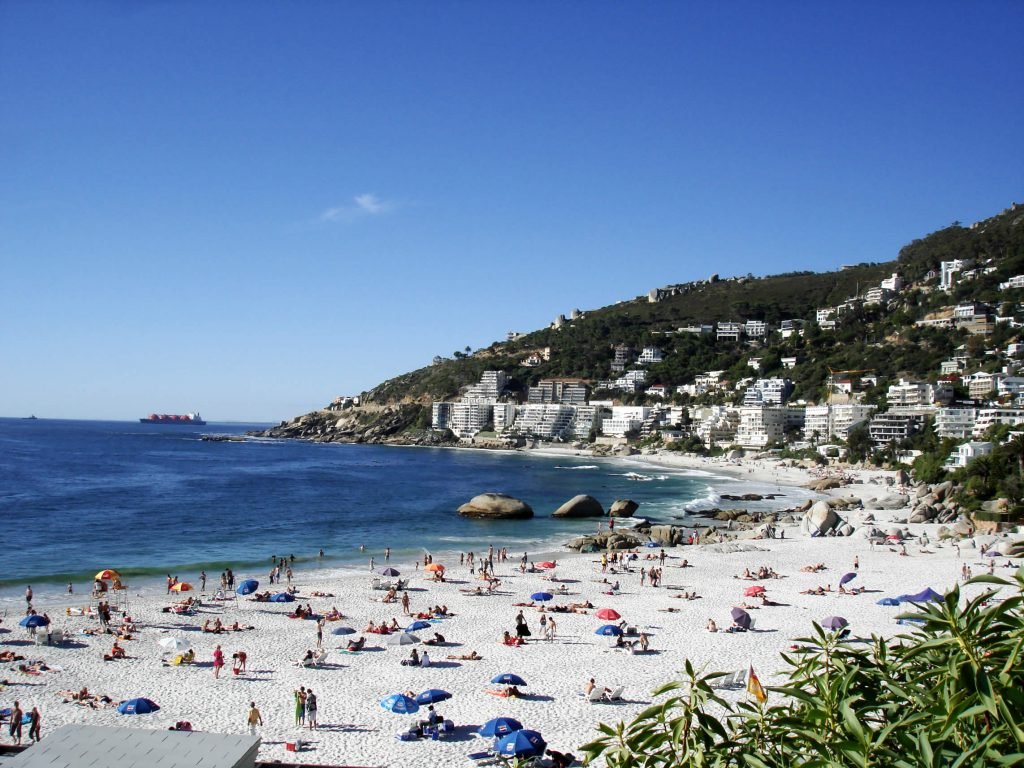 We all need to get away at some point. According to Booking.com study, polled on 6,620 people across six countries, traveling brings numerous benefits to your mental health and wellbeing. Seventy-nine percent of respondents admitted that taking a sudden trip boosts their happiness, 74% claimed traveling reduces stress, and 65 % that taking a trip strongly enhances their professional productivity. So why do so many Americans leave unused vacation days on the table? A fear of losing their job and the cost to get away.
However, your trip to paradise doesn't have to cost a fortune; we've made a list of cheap vacations for men so that you and your crew can get away and relax in style without going completely broke.
New Orleans, Louisiana
The Big Easy is cheap in the fall, where prices are 34% lower than during Mardi Gra season, which starts in late February. Explore the past in French Quarter, listen to authentic jazz tunes, eat delicious and fresh Creole and Cajun food, watch sea life in Audubon Aquarium Of The Americas… or just relax and drink your face off. For cheap, of course.
Cape Town, South Africa
The flight will be the most expensive thing, and it'll most likely run you in excess of $1,000. But when you get there the exchange rate gives the dollar power —accommodation prices start from $20 a night, you can find good lunch for $7 to $10, and a pint of beer costs $1 – $2. So whether you like to watch whales, shark dive (98 species dwelling in South African waters), or make friends with jackass penguins at Boulder's Beach — Cape Town, South Africa's capital — is among the best and most interesting cheap vacation destinations for men.
Barcelona, Spain
It's touristy, sure, but also pretty affordable, especially if you travel low season during November, January, or February. Barcelona is a city with a unique spirit and life philosophy. Walk the city and enjoy its fairytale architecture, vibrant atmosphere in markets and pubs, and terrific local food. Get a budget dinner or lunch for $6 to $16, and accommodation starting from $22. Be sure to check out Camp Nou — a soccer stadium that holds nearly 100,000 people.
Budapest, Hungary
Traditionally non-expensive and offering a lot of fun and of amazing food, you should be able to do what you want to do for less than $60 per week. Enjoy majestic Austro-Hungarian architecture, visit numerous museums and monuments and blend with friendly locals. A night in a hotel starts from $14, but you can find cheaper stays for $3 to $8. You can get a glass of good local wine from little more than a dollar, as well as a pint of quality beer. Don't forget to try incredible sweets, such as dobos torta and cream cake.
La Paz, Bolivia
One of the most interesting big cities in South America. It has an extreme altitude and never-changing climate, and it's one of the most affordable places on the continent. Stroll around the old city, check out The Witches' Market (El Mercado de las brujas), or get astonishing view of the city from the cable car. Accommodation prices start from $18 per night, and you can get good meal for $5 to $6 on average. And yes, beer is also cheap — about a buck a pint.
Ashgabat, Turkmenistan
Ashgabat is about the closest thing you'll find to a distant planet. Being among the strangest cheap vacation destinations, Turkmenistan capital is known for quite bizarre architecture. Plenty of white marble buildings, sterile clean streets and dry desert landscapes in the background make it look like a cross between Las Vegas and Pyongyang. It is also one of the last visited capitals in the world and, so you'll probably have one-of-a-kind experience. Although obtaining visa could be a tricky part, it's worth the effort – you'll feel just like Alice in Wonderland. Hotels could be pretty expensive for this part of the world, but you can easily find cheap home accommodation for about $10. Street food costs $2 – $4; for a dinner in restaurant you'll have to pay $10 – $20.