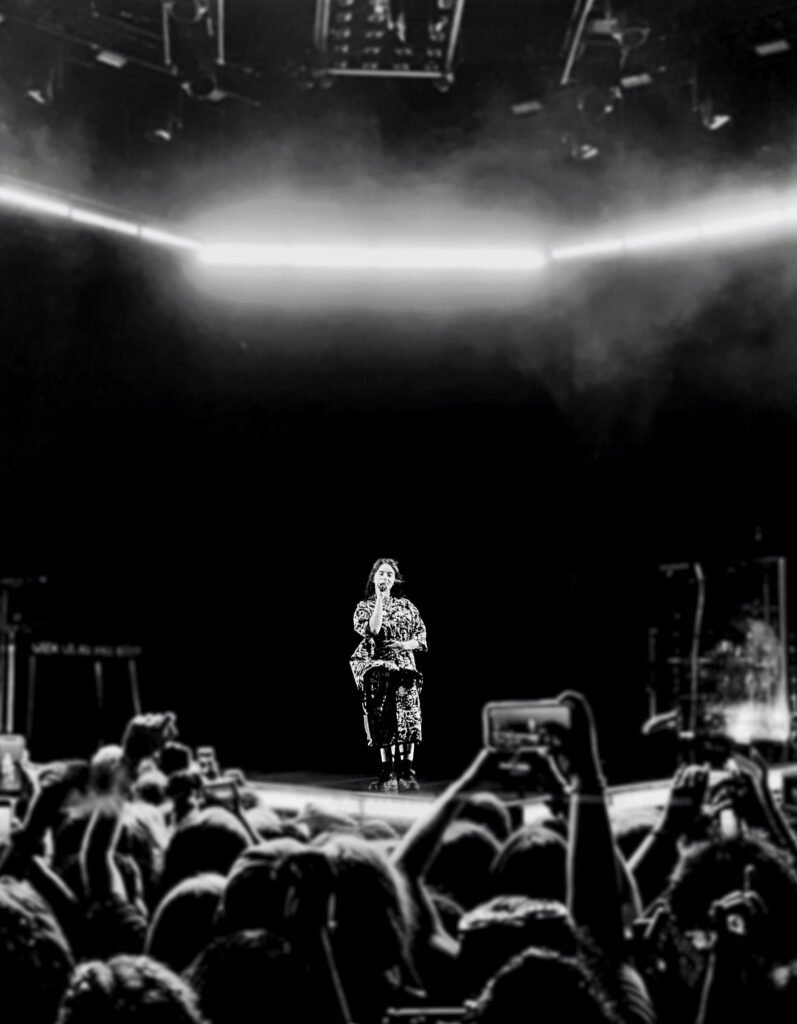 Life is starting to come back, which means that concerts are finally back on the line-up for the rest of the year.
One of the most anticipated concerts that we just can not wait for is that of the young, talented, and beautiful Billie Eilish. We are still not over her last concert series in the pre-Covid world and are absolutely fizzing with excitement for her to make the return to the stage later this year.
She's got new music, a matured vibe, and a whole lot of build-up in anticipation that has fans like us already going crazy.
It is easy to forget through all this stardom and fanfare that Billie is barely an adult. She bought her first home with her brother last year and it wasn't too long ago that she was just a young thirteen-year-old hiding behind the stage name Where Are The Avocados and taking the music world by storm.
So for those that don't want to wait until later in the year to have an intimate experience with Billie again, fans will be thrilled to know they can take a visual journey with her now!
This is because billie eilish shares a stunning visual narrative of her life in her new book which is available now! In excitement for this unique gift she has blessed us all with, we've rounded up the top things you should know about what you will get when you take a visual journey through Billie Eilish's life!
1. It's available in multiple countries and languages
No matter where in the world you currently are, you can connect with Billie from the comfort of your own home and country. She's created her visual book to be available in the USA, multiple countries in Europe, India, and all the way down in Australia and New Zealand! The Billie fans are truly international and her new visual book represents this!
2. The photos are selected by Billie
These aren't just the glitz and glam images that paparazzi have snapped of Billie throughout the years. She gets real, raw, and vulnerable in sharing never-before-seen images that give fans a true insight into life before stardom. You'll get to relive her childhood with her and see a side of Billie that she normally doesn't show on stage.
3. You'll go on the journey with her
This is a journey that Billie has designed to be an intimate one with her fans. It's organized in a way that allows you, the reader, to not only see never-before-images but also learn personal facts that you may have never known about her before. You'll learn her childhood memories, what it was like for her to become a pop star, and on-the-road moments that never made it to Instagram.
4. The visual book is paired with an audiobook
There's a story behind every image and sometimes there is just not enough room on a page to properly tell it. That is why it is so exciting that in addition to this visual journey, a stand-alone audiobook will take listeners on a journey in which they can hear Billie reflect upon her own life with plenty of stories detailed out! Plus, there are even special appearances from her parents in which they share their own perspectives of the journey.
So while we are all anxiously waiting to see Billie live in concert again later this year, we are grateful to have this visual journey to go on with her now. It is a connection that we can all easily access from purchasing online and will leave us with hours and hours of Billie time!