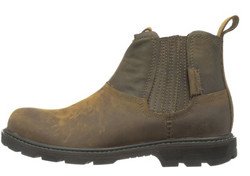 #3. Skechers Men's Blaine Orsen Ankle Boot ($72 @ Amazon.com)
The stitching, accent overlays, and appearance of oiled leather give the Blaine Orsen Anke Boots a refined-yet-rugged look. Slap on a pair of dark blue jeans and they'll perfect for a casual date night. Go with the black leather and you can probably pull them off as a work shoe.
Also: What Guys Should Know About Ties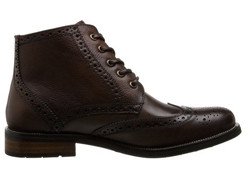 #4. Steve Madden Men's Edgemere Boot ($80 @ Amazon.com)
You may not be the type of guy who loves to dress up, but you're most likely going to have to anyway at some point. So if you want to dress the part on the cheap, these Steve Maddens boots are a great option. Best of all — they don't look cheap. Match it with virtually any two-piece suit and nobody will know you're wearing your white crew socks.