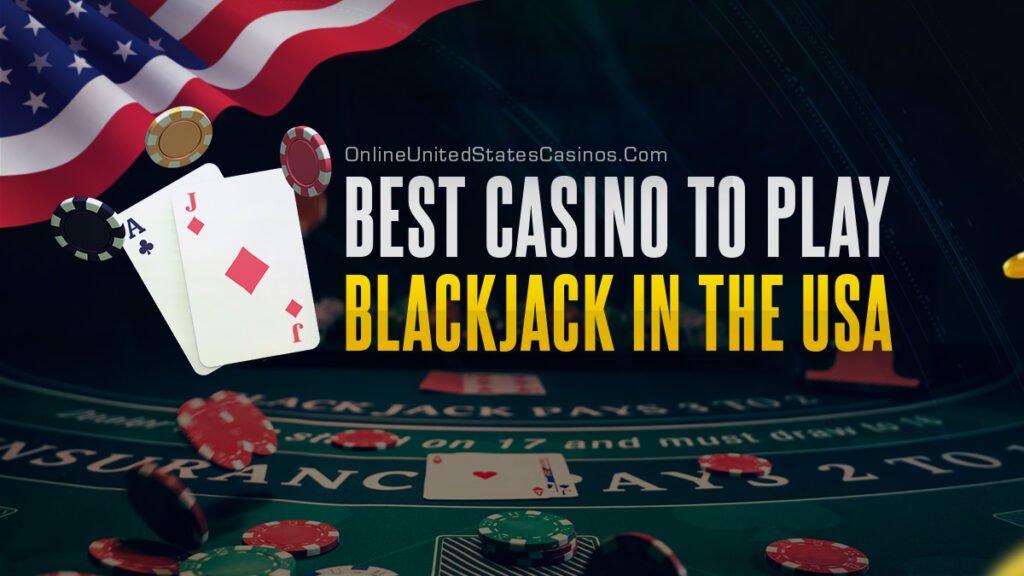 Blackjack is a thrilling "Gentleman's Game," which is much more exciting when playing at a land-based casino. Even though you can play the game at home with family, or on your computer, or mobile device, the feeling of being at a round table with like-minded fellows is unmatched.
The ambiance in a land-based casino is much different—the lights, the noise, the well-dressed dealers, and the crowd sets the perfect mood. And that's why here are the top 5 destinations to have that game of blackjack you've been desiring.
The Stratosphere Casino
The Stratosphere Tower is Las Vegas' highest structure. It has a 112-story viewing tower that rises to 1,149 feet at its highest point. It is highly rated by players for its colossal casino with table games, slots, and sportsbook offering. Their air-conditioned rooms are excellent with TVs, wifi, king-size beds, and delicious food.
There are nine blackjack tables where a natural pays 6-5. Most of the games have a minimum stake of $5 and a maximum stake of $1,000. The dealer makes a soft 17-point hit, and the house has a 2.01% advantage.
Venetian Casino
The Venetian Las Vegas is an Italian-themed casino at the strip's northern end. It debuted on May 3, 1999, and is presently operated by Las Vegas Sands. It is highly recommended as a casino travel destination as it is well-lit, spotless, and has an excellent range of slot machines and table games.
If you're playing here, Blackjack games start at just $10 during the day. It frequently rises above $15 late at night and on weekends. The Venetian has 36 blackjack games with a $2,000 maximum stake. At non-peak times, there are five Double Deck Blackjack games with a $50 minimum wager. During peak hours, these tables may cost up to $100. The most you may wager on Double Deck Blackjack is $5,000.
Hardrock Casino Atlantic City
Hard Rock Hotel & Casino Atlantic City, previously the Trump Taj Mahal, is nestled on 17 acres with the iconic Atlantic City Boardwalk as its background. The 120,000 square-foot casino with a rock-chic décor is an exciting casino destination with over 3,500 modern slot machines and 200 different tables.
Hard Rock Atlantic City is glad to offer a fantastic selection of table games with several possibilities to score big. Whether you love playing for a few bucks at a low-stakes game or going in hard with the highest of high-rollers, Hard Rock Atlantic City has whatever you're searching for. Blackjack games at the casino provide minimum bet amounts of $5 to $20.
Gold Coast Casino
The Gold Coast was the first casino established to cater only to the Las Vegas market. It lies one mile west of the Las Vegas Strip on Flamingo Road. While the Gold Coast is considered a residents' casino, it is an excellent casino vacation resort with reasonable accommodation, a free shuttle to the strip, and various gaming tables.
The Gold Coast offers excellent blackjack and other table games such as baccarat and roulette. Blackjack players will be pleased to know that all tables at the Gold Coast pay 3-2, which means more money for you. Minimum bet limits begin at $5 and increase to $25.
Foxwoods Casino
Foxwoods is the biggest casino hotel in North America. It's set in the beautiful woodland of Connecticut and attracts visitors from all over the world. The resort has six casinos, four hotels, and restaurants ranging from gourmet to fast food—it's always a delight to visit Foxwoods.
The casino takes pleasure in offering a diverse range of gaming opportunities throughout its enormous casino, including several 3-2 Blackjack tables. Most pits have some Blackjack tables that pay 3-2 and others that pay 6-5 with maximum limits that favor high-roller players.
Live Dealer Blackjack
Live dealer blackjack offers the real-life element of playing "21" directly through your computer or smartphone at home. Live dealer blackjack was designed to provide you with the most personalized and authentic experience imaginable if you can't manage to visit your nearest brick-and-mortar casino.
You can play and interact with other players on your screen and place bets in real-time. A professional human dealer will direct the game and take bets, adding more authenticity.
Play Your Favorite Blackjack Title At The Best Casinos
While the ability to place wagers online is undoubtedly convenient, it is still incapable of fully replicating the thrill of playing at a land-based casino. With over 1,000 casinos in the United States, players are sure to have a great time at their local casino.
Author Bio
Hi! I'm Bryan, and I'm a passionate & expert writer with more than five years of experience. I have written about various topics such as product descriptions, travel, cryptocurrencies, and online gaming in my writing journey. The latter is one of my favorite topics, and you can find some of my premium casino content at OUSC.