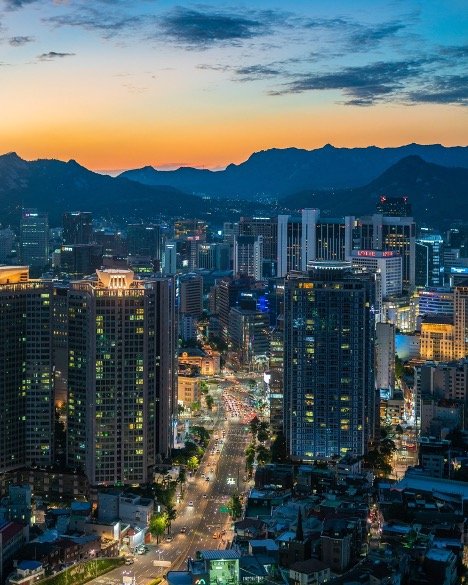 Things Tourists Should Know Before Traveling to Seoul
You are planning a vacation to Seoul, Korea, and of course, you're excited about the many possibilities on your trip, from seeing the beautiful natural areas to taking in the magnificent view from Lotte World Tower. However, before you plan your trip to Seoul, there are a few things you should know about Seoul to make your trip go smoothly.
You Will Not Have to Worry About Getting a Lyft
You will be amazed at how easy it is to get around Seoul on public transportation. Unlike the sketchy subway systems in America's major cities, the subways in Seoul are very clean and the conductors and other employees are very polite and professional. The maps are easy to understand and are available everywhere.
You Shouldn't Leave a Tip
It is considered rude and insensitive not to leave a tip when you dine in an American restaurant. Korea is the opposite of the United States when it comes to gratuities. You do not have to leave a tip in a restaurant in Korea, and it is even considered rude.
Be Careful When You Order a Meal
Korean food is very spicy, so if you don't care for spices or they make you sick, be sure to tell your waiter or waitress. Also, you are likely to get corn in every meal you order, so be advised if you are allergic to the vegetable.
On a more serious note, while many American organizations advocate against the use of dogs for food, it is not rare, nor exactly illegal for people to eat dog meat in Korea. Dogs are raised for food there, and the meat may appear on restaurant menus.
People Still Follow the Teachings of Confucius
Although South Korea may be a modern and technologically advanced country, people still practice Confucianism in Korea. Confucius believed in a system of hierarchy. A wife is subservient to her husband, a child must acquiesce to their parents, and younger siblings are considered secondary to older ones.
It is important to always respect your elders when you visit Korea. You will find the people there to be courteous and reserved, and they will expect the same from you. If someone invites you to dinner, it is considered very rude to refuse the invitation. So, if you are doing business there, it is probably a good idea to dine with anyone who invites you.
Arrive in Style
The cultural differences are not the only thing that separates the United States and Korea. Korea is a long way from the United States. It takes about nine hours from Seattle to get to the Land of the Morning Calm and around thirteen hours if flying out of New York.
If you take a coach flight, you will be mashed into a tiny little seat for a very long time. You will have to pay for food, and they may only offer prepackaged snacks or sandwiches.
It is best to invest in a business or first-class seat. Business travel Seoul will give you plenty of legroom, and hot meals will be included in the price of your flight. Most business class flights will also include ground transportation and one check-through bag.
Seoul is a fascinating place. Following a few simple tips can make your journey the trip of a lifetime.