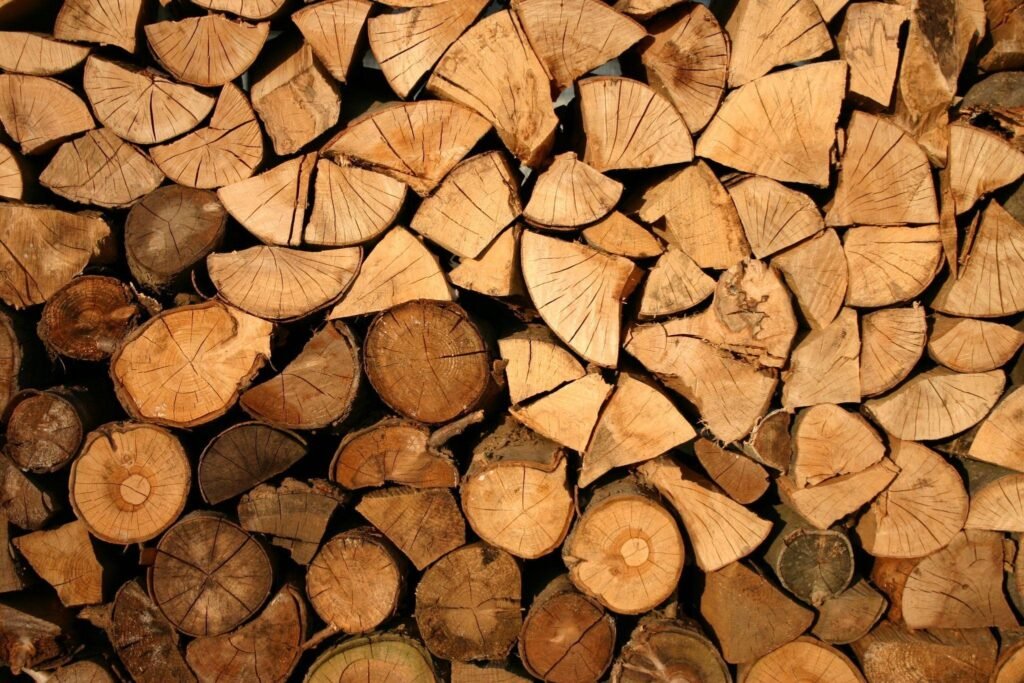 Carrying large amounts of wood can be a daunting and labor-intensive task.
While it is certainly not an easy task, there are certain things you can do to make this difficult task easier to accomplish.
Today we shall give you tips and tricks to easily and, more importantly, safely haul wood whether it is around your household or from one place to another.
People often use pickups, trucks, and SUVs for hauling lumber. While those are effective means of transporting lumber and wood in large quantities, they need certain accessories and precautionary steps to make transportation easier and safer.
Here are some of the things you can do to your vehicle to make transportation easier and, yes, safer too:
1. Measure the Wood and Equipment
Measuring the wood to be transported is always a good idea. You should always measure the dimensions of the wood that needs to be transported.
Once you are done measuring them, match them with the dimensions of the vehicle you are using to carry them on. This will give you a good idea of how to carry them and the things you will need to carry with them. Ultimately, this should help you make better, smarter, and, most importantly, safer decisions.
Carrying huge chunks of wood in a pickup truck is a challenging task that requires some preparation. Road and traffic safety are genuine concerns while transporting big pieces of wood. As a result, you should always be on the lookout for wood protruding from your vehicle.
In addition to pickup trucks, you can also consider an SUV for hauling lumber as it can be an effective and easy means to transport wood while being a good multi-purpose vehicle for you and your family.
The US Department of Transportation allows cargo to extend for a maximum of 3 feet in front of the car, 4 inches on the side, and 4 feet in the back.
If transporting anything that exceeds those parameters, you must designate them with warning flags, lights, and reflectors and secure them properly. This is an important requirement that allows other vehicles on the road to comprehend the length of your load and feel safe. Individuals who fail to take these preventive measures may face fines and punishment.
2. Bundle Fragile Materials
Always try to bundle small and fragile materials together. This will not only help you to carry them more easily but also save space and allow you to transport them safely.
You can tie them up with ropes or cling film to stop them from moving and fasten them.
3. Secure Anchor Points
If you are planning to carry them by truck or vehicle, make sure to have enough anchor points. These points should also be secure, strong, and well attached to the truck.
Moreover, the harness and bungees used to anchor the materials to the car should also be strong and wear and tear-free.
A weak rope or chord can break anytime during the transportation process and set all the materials free, which may cause severe and critical accidents on the road.
4. Using Cargo Nets and Ropes
Using cargo nets and things to fasten and secure any hanging material at the back of your truck or pickup van is always a good idea. Cargo nets are strong, durable nets that can cover and secure any materials you cover with the net.
Besides cargo nets, you can also use harnesses, ropes, and bungees to fasten and tie up objects to the back of your vehicle and stop them from moving or slipping off your truck.
5. Using Truck Bed Accessories
Some of the best and most useful truck bed accessories are:
● Bed Racks
Also known as Ladder Racks, they are versatile tools installed on a truck bed's roof to give more storage space. They give you the ability to make use of overhang constraints in the front and rear of the vehicle and give you the ability to transport wood that is longer than transportation limits without compromising safety.
You will also have access to an extra three feet of space in the front of the vehicle. The fact that the lumber is kept at an elevated level by the bed rack ensures that it will not get in your line of sight or make it more difficult for you to drive.
In addition, a bed rack provides additional space, which makes it feasible to transport many more pieces of lumber as and when required.
● Bed Extender
Adding an extension to the truck bed is one of the most effective ways to transform your vehicle into a more spacious one. Expanding the bed by two to three feet enables you to carry and transport large objects that would not normally fit on your truck's bed.
When added to the tailgate of a pickup truck in the usual u-shaped form, the extension seen above may create an additional two-feet-long enclosed cargo area.
● Tonneau Covers
These covers can be used together with bed racks to provide another surface to place your objects. Moreover, they are heavy-duty and have anchor points and slots built-in to attach ropes and harnesses.
● Tailgate Flags
Tailgate flags usually indicate that you are carrying potentially dangerous objects and are generally red-colored to draw the attention of drivers behind your truck. They act as a warning so that drivers behind you drive with precaution and maintain a certain distance between their vehicle and yours.
Bonus Tip: Carrying Wood Around the Household
Here are a few things to make your life a bit easier when hauling wood within an enclosed space such as your home:
● Firewood Carrier
You can use a firewood carrier.
A firewood carrier, also known as a log tote, is a device used to transport small quantities of firewood around your household without leaving behind a mess or debris. It will save you from making too many trips back and forth. This is perfect for households with a fireplace or brick oven fueled by wood.
● Branch Hauler
Using a branch hauler is one of the best ways to carry wood for your household.
Carrying them in your arms is messy and requires you to make multiple trips to carry even small amounts of wood and branches. An effective hack you can use here is a strong plastic shopping bag with handles.
You can do this by simply cutting the sides, flattening it, pressing it with branches and tiny logs, and wrapping it up like a parcel. Then carry them around by holding them by the handles.
Final Words
Safety is something you should always keep in mind regardless of the situation but especially when it comes to hauling wood because the stakes are too high.
For instance, transporting lumber that extends out of your truck or vehicle is very dangerous. It can cause huge accidents, which can even be fatal. So always exercise precaution and safety.
Hope the tips you learned in this article about safely and easily hauling wood will help you in ensuring that. Best of luck!