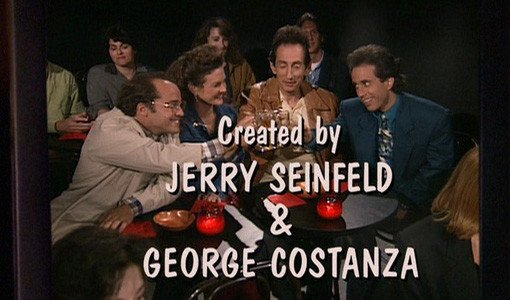 The Simpsons was originally part of The Tracy Ullman Show. And Adult Swim's longest-running series, Aqua Teen Hunger Force, was a one-off gag on Space Ghost. Point is, it's not unheard of for hit shows to start off as mini-features within existing programs.
Also: Spin-Off Of Spin-Offs That Should Be Zombie Spin-Offs
We're not saying our list of TV shows within TV shows is exhaustive; it's not supposed to be. But as much as Pawnee Today and Wake Up, San Francisco would fit the criteria, we wouldn't watch them. Would you? Exactly. However, we'd give these nine a chance. If you disagree — and this being the internet, we're counting on it — let us know in the comments. 

#1. Sports Sesh | Eastbound & Down | Watch Eastbound and Down
With its over-the-top graphics, subtle man-crushing, and agro-bro hosts it's almost as if Sports Sesh is already part of ESPN's rotation. Of course, watching Kenny Powers crash and burn during one episode and then stylishly emasculate and eject the show's most obnoxious co-host on another is the real draw. Plus, it'd be the only TV sports show that's filmed in front of a live studio audience. Hmm, why don't more networks do that? Our guess is they remember what happened on the debut episode of Joe Buck Live and fear a repeat.
Next: MILF Island