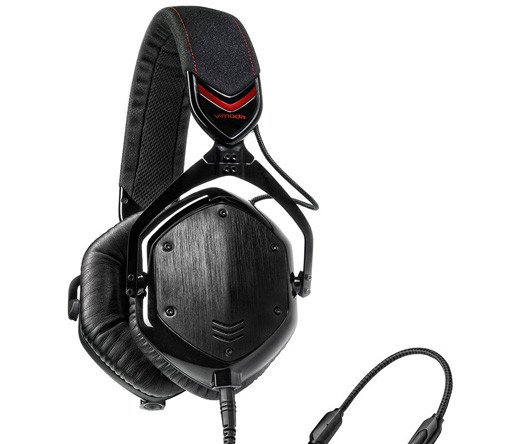 There's a reason the V-MODA Crossfade M-100s ($249 @ Amazon.com) have collected like a billion awards from audiophiles (that's nerd talk for "person who gets off from ear-pleasing noises instead of porn"): The M-100s produce incredible sound, are insanely comfortable, and are super-duper durable. Like Iron Man-suit durable. From a headband made from Steelflex to the steel frame to the kevlar reinforced cable, these are essentially indestructible.
Also: Charge Your Smartphone From Your Keyring With The Kero Nomad
To ensure that, V-MODA put 'em through the ringer:
• Tested beyond military-level quality MIL-STD-810G test standards
• Kevlar reinforced cables and 45-degree plug can bend over 1 million times (100 times the industry standard)
• Steelflex headband can bend 10-plus times flat
• Exposed to high and low temperatures, humidity, salt spray, and UV exposure
We can supply you with a bunch of technical bullshit even though we don't know or care what it means — like they're armed with patented 50mm dual diaphragm driver — but so long as they look cool, block ambient noise, and release awesome sound, does it really matter? Nope. When you slip them on your tunes are trapped and outside noise essentially ceases to exist. Detachable cables for DJs, gamers, or video calls are also come in the package, as does a hardshell case that can probably withstand a missile strike.
Also: A Flask That Looks Like An NES Game? Yes, We Want One
The M-100s are expensive, yes, but they're also built to last (through a goddam nuclear winter). The mid-grade ones you've been purchasing need replaced every six months to a year? The M-100s will pay for themselves in two years. Basically, the short of it is …