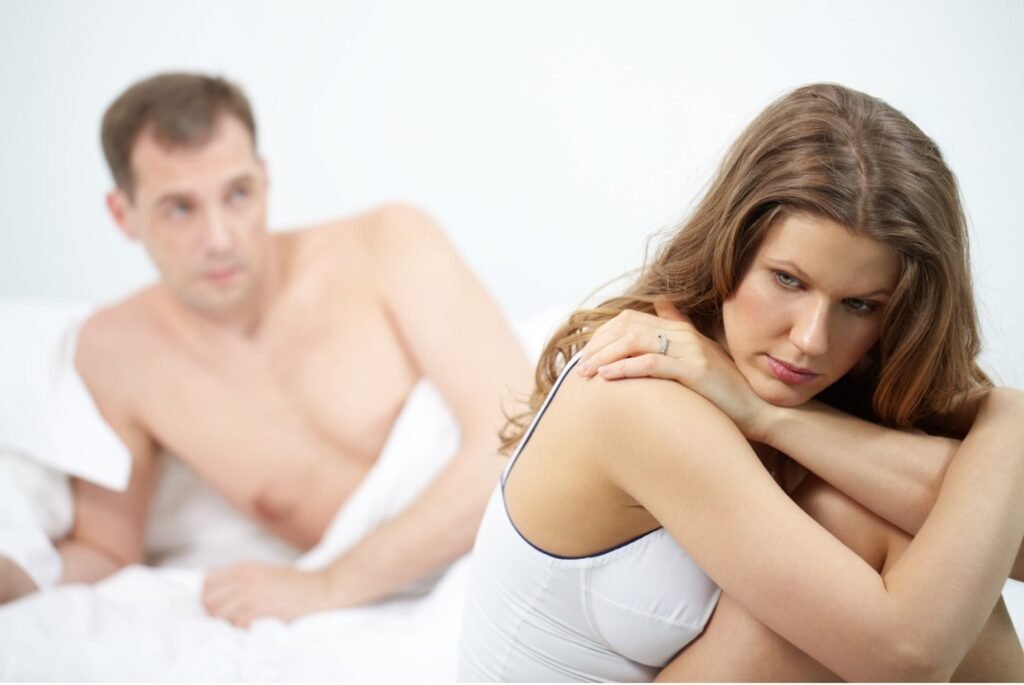 It's official:
People in the US are having less sex than ever before. Indeed, studies show that 31% of men and 19% of women aged between 18 and 24 had no sex whatsoever last year.
That's bad news for everyone! After all, whether you're having no sex, minimal sex, or bad-quality sex, your life and relationships can seem much worse-off as a result. It's a matter of time before you start experiencing the tell-tale signs of sexual frustration.
Want to know if you're at that point already? Keep reading to discover the primary symptoms of sexual frustration.
Endless Erotic Fantasies
Do you catch yourself daydreaming about one erotic scenario after another? Does your mind wander to saucy antics when you're at work, doing the laundry, or engaged in other menial tasks? Well, there's a good chance you're sexually frustrated!
Of course, we're all guilty of the occasional erotic fantasy. But if they've started to rocket around your head on a frequent, ongoing basis, you might need to rectify matters in real-life.
Perpetual Arousal
One of the clearest sexual frustration symptoms is when you're in the mood for adult naptime all the time! Sure, you might just have a sky-high libido. But it's still a signal that you're your physical needs aren't being met.
Pay attention to how horny you've been feeling recently. If your arousal levels have shot through the roof and show no signs of lowering, speak to your partner and schedule a bedroom session…ASAP.
Constant Dissatisfaction
Do you know when you take a bite of some delicious chocolatey treat and feel desperate for another taste? Well, sex shouldn't be like that…at least not every time! You should feel satisfied, satiated, and ready to spoon; not hungry for more and bitter that you're not going to get it!
Try talking to your partner if that's how you feel. In a gentle, caring way, explain how you feel and how you'd like to spice things up. Get them on board and you'll be on your way to sexual gratification in no time.
Wandering Eyes
Nobody's a saint. We all find ourselves looking at beautiful strangers and celebs, imagining what they'd be like in the bedroom, right? What's less common (and a possible sign of sexual frustration) is when every single person you meet takes your interest!
Once again, wandering eyes don't always mean you've come down with a case of sexual frustration. In some cases, it might be a sign that something more serious is up with your relationship. If you feel sexually satiated and still imagine yourself sleeping with other people, there's a chance you're with the wrong person altogether.
Remember the Symptoms of Sexual Frustration
Lots of amazing sex. Those four simple words are something almost everybody wants in life! If you're not getting it, then you can soon develop feelings of dissatisfaction.
Know the struggle? Well, we hope the insights in this article will help you turn the bedroom situation around.
Recognizing the symptoms of sexual frustration can be a useful starting point for reinvigorating your relationship. Don't stop there though! To learn more about how to spice things up with your partner, search 'dating' on the website now.