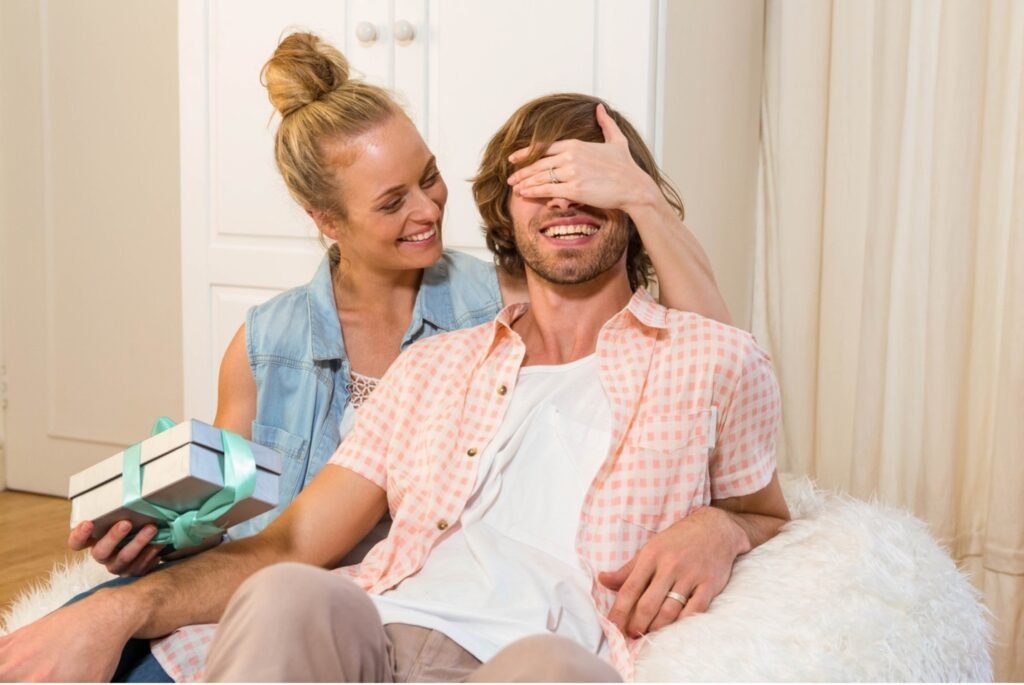 Sex toys are all about fun.
But that doesn't mean the subject can't be a little intimidating. For some, there's the taboo nature of sex toys and the embarrassment that comes with having to ask. Or maybe it's just the bewildering variety of sex toys—where do you even begin?
Don't worry. We've got you covered with this list of the best beginner sex toys to take your sex life up a notch.
1. Rabbit Vibrator
A rabbit vibrator is definitely one of the best sex toys for beginners.
They tend to be slightly more expensive than some beginner sex toys, but you do get more bang for your buck, so to speak.
Rabbit vibrators often feature many different vibration modes, and they are as quiet as you can get. Best of all, they're designed for simultaneous clitoral stimulation and penetrative pleasuring.
They're usually waterproof, too—which means your rabbit vibrator will easily become your best friend in the shower.
Made from skin-safe silicone, these vibrators feature a curving shaft to target your G-spot and send you over the edge.
2. Bullet Vibrator
Beginner sex toys come in many different shapes and sizes. A mini bullet vibrator is one of the smallest, most compact, and least expensive sex toys for her pleasure.
Size, we're told, isn't everything—and that's the case when it comes to a mini bullet vibrator. They're quite portable, small enough to slip into a purse or other bag, which means you'll never have to go without a little happy time.
Oh, and you don't have to worry about inadvertently advertising your masturbatory manipulations. These toys are quiet and discreet, operating at low decibel levels so you can get your orgasm on even in not-so-discreet places.
3. Butt Plugs
Ah, the infamous butt plug. If you're looking for anal sex toys for beginners, a sturdy, handled butt plug is just right.
Butt plugs come in a variety of bead and teardrop shapes and come with wider bases or a handle so as not to become… er, lost in your nether regions. They're also terrifically kinky and are perfect for stimulating the elusive anal orgasm.
Butt plugs make good beginner sex toys for couples, and men can use them to elicit a prostate orgasm as well.
4. Cock Rings
Cock rings aren't the latest male fashion accessory—although that may happen someday.
Cock rings are pretty much what they sound like—rings that fit around the penis, usually at the base. They limit blood flow from the erect penis to ensure harder, more powerful, and longer-lasting erections. They also help to delay ejaculation, increasing the pleasure of both partners.
And that's not all they do. In fact, they come in many variants, including the vibrating cock ring, which adds a little something extra to his sexual enjoyment.
Some cock rings also feature clitoral stimulators to really send her over the edge.
5. Ben Wa Balls
Also known as Kegel balls or orgasm balls, these beginner sex toys are small, weighted balls designed to be inserted into the vagina.
They're often used for vaginal and pelvic exercises to enhance strength in the pelvic floor muscles. But they're much more fun as an aid and accessory for sexual play.
After applying a generous amount of lube, it's easy enough to insert Ben Wa balls into the vagina. As a means of sustained sexual stimulation, leave them inside before intercourse—a method that's even received some cinematic attention of late.
6. Strap-Ons
Who doesn't love strap-ons? When it comes to beginner couples sex toys, it doesn't get much better than this—if you're really kinky and into that sort of thing.
Whether for vaginal sex, anal sex, or pegging, an adjustable harness, and accompanying dildos make for good beginner sex toys for couples looking to spice things up in the bedroom.
Harnesses are often machine washable and can be customized with interchangeable rings to accommodate various widths of dildo attachments. The latter come in different sizes, with silicone skin for safe and pleasurable play.
7. Clitoral Pump or Suction Toy
A clitoral pump is designed to heighten female sexual pleasure.
Both clitoral pumps and clitoral suction toys can be applied to the clitoris or labia, using suction to stimulate blood flow to the genitals. Pumps and suction toys are similar, but the pump is generally thought to generate a stronger sensation.
These days, you can find sex toys that combine the functions of a suction toy and vibrator. Equipped with a variety of different modes, these toys let you experience the joy of simulated oral and vaginal sex—whenever the mood strikes you.
8. Prostate Vibrator
Yes, it does exist. The prostate vibrator was developed in a secret government research lab and unleashed upon an unsuspecting world.
The prostate vibrator is rather similar to a clitoral vibrator. However, it works through anal penetration since the prostate is located near the rectum. That makes it another form of anal sex toys for beginners.
The way it works is that the prostate vibrator stimulates the prostate's sensitive nerves more effectively than either the fingers alone or other kinds of sex toys.
Try Out These Beginner Sex Toys
Experimentation is what it's all about when it comes to beginner sex toys. There's no pressure, and you can go at your own pace.
But if you're looking to liven up your sex routine, these toys can help change your life. So stop wondering about sex toys and get out there and start exploring them.
And while you're here, check out our other great articles on love, relationships, and wellness.