If she wants you to like her her more … Rocksmith 2014 ($50 @ Amazon.com)
You've probably fantasized about shredding on guitar while women launched bras and panties at your head … and then you settled for Guitar Hero instead. Well, Rocksmith 2014 gives you a chance to revive that dream, sort of. Give them an hour a day for 60 days and you'll learn to play tracks from Nirvana, Foo Fighters, Jack White, Iron Maiden, Green Day, and a bunch of others. As for the bra and panties? Don't hold your breath.
All you need to do is plug the guitar directly into a computer or gaming console, fire up Rocksmith 2014, and take lessons, play video games in their "Guitarcade," and learn to play songs. As you improve, the difficulty level elevates.  Give yourself two months and you should be capable enough to serenade her with Slayer's "War Ensemble."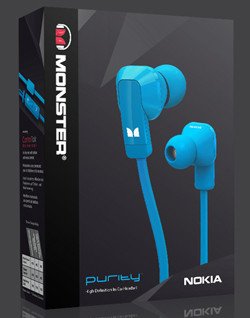 If she really wants to keep you around  …  Nokia Purity Stereo Headset by Monster ($65 @ Amazon.com)
These compact sound-isolating headphones are great on a jog, your commute, or tuning out idiots at the gym. Best of all, no matter how loud you crank your tunes, the high-def headset won't deliver distortion. Plus, the in-line mic allows you to take phone calls as well as control your music. Colors available for the Nokia Purity include blue, black, red, yellow, and white.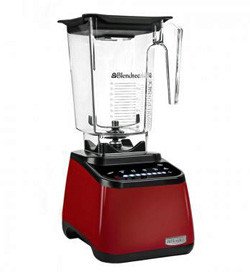 If she really, really, really wants to keep you around … Blendtec Designer Series ($450)
Screw those overhyped Ninja and Vitamix blenders. Blendtec blenders are versatile enough to replace 12 appliances — a coffee grinder, grain mill, food processor, ice cream maker, hand and bread mixer, ice crusher, juicer, soup maker, mil shake mixer, meat grinder and all-purpose blender. You get the idea — this sucker does it all.
You also get five speeds, 1,560 watts of ass-kicking power, and a 7-year warranty. Color options include red, black, white, and polished silver. If you've been together for more than five years and she doesn't get this for you, we think it's safe to assume you're on the outs.