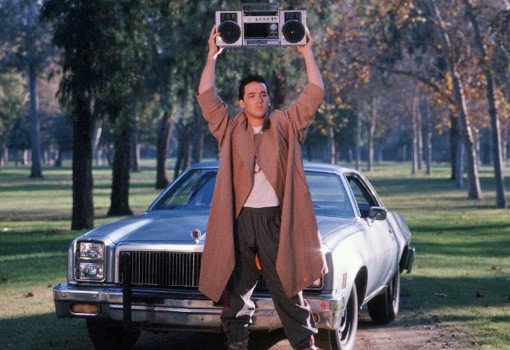 Aw, goddamn it. It's almost Valentine's Day.
Yes, it's understandable if you're dreading February 14th. Restaurants are crowded, expectations are high, and the Hallmarkiness of the holiday in and itself is annoying. Plus, depending on how long you've been together, it can be tough to know exactly how you should be marking the occasion. For instance, if you've only been dating for a couple of months, do you even get her a Valentine's Day gift? Answer: Hell, yes.
Also: 5 signs she's a keeper
That said, her expectations for presents aren't going to be the same if you've been together for a couple of months versus a couple of years. So to help you finally ace the whole Valentine's Day gift-giving thing, we've broken it down for you. All you need to do is follow our suggestions … and maybe throw in some flowers for good measure.

IF YOU'VE BEEN DATING ONE TO THREE MONTHS …
Bath bombs: unfortunately, not as impressive as they sound — you drop them into a tub filled with water and they explode fizz. Anyway, the takeaway here is that chicks will dig these bath bomb conversation hearts ($9 for three) and that they're an inexpensive way to celebrate Valentine's Day when you haven't been dating for long. It shows you're thinking about her … in a bathtub … but you're keeping it cool.

Lululemon is like crack for athletic women. But try to fill her closet up with those overpriced rags and you'll find yourself in the poorhouse. You can find plenty of sportswear that's just as comfortable and stylish over at Cory Vines — all for under $50. Whether she's into Spin, yoga, or some weird combination of Spoga, she'll appreciate this racerback tank top ($25). It looks and feels just like something from Lululemon, but it costs a fraction of the price. An added bonus: They have some really cool stuff for guys, too.
NEXT: If you've been dating three to six months