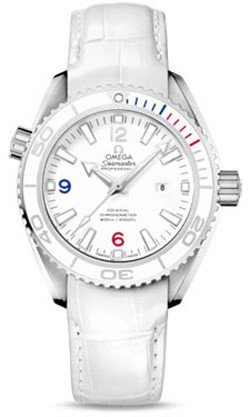 If she wants to lock you up for eternity … Seamaster Sochi 2014 ($5,050)
If she's dropping this kind of loot on a limited-edition watch imagine what your 30th, 35th, and 40th birthday gifts would be?  The brushed and polished stainless steel case will look sharp on anyone's wrist. Hell, even if you had no hands it'd look amazing. There's a 2014 Sochi Olympiclogo engraved on the back, and the face is covered by a scratch-resistant sapphire crystal with reflective treatment on both sides. You'll notice the red, white and blue color scheme, too. Which tells you you're not only dating a giving person, but a true patriot. USA! USA! USA!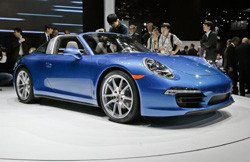 If you've been together forever and you just won the lottery … 2014 Porsche 911 Targa S (starts at $117,195)
You'll hit 0-60 seconds in 4.6 seconds manual, and 4.2 seconds with the Sport Chrono box checked. Top speed is 175 mph. Although it's a two-seater, you'll be able to fit at least 4 skinny models in it; two, obviously, will have to cram into the trunk. Either way, you might want to run this scenario by your, cough, wife — remember, the one who bought you the thing?