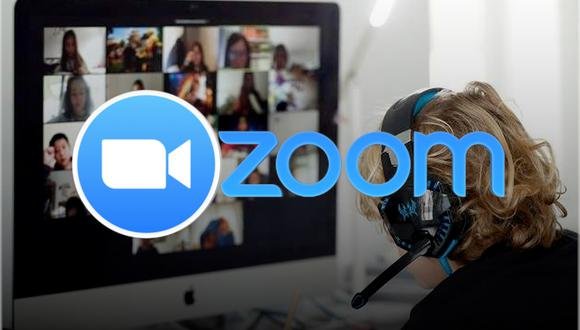 With so many video conferencing tools present in the market currently, there is one that keeps getting popular among users. Zoom is a choice of many companies and businesses that appreciate versatility, convenience, and user-friendly options. People believe that it is the best conferencing platform that stands out in the crowd.
If you decide to record an online meeting that takes place in Zoom, you will be able to concentrate all your attention on the conference rather than being constantly distracted by note-taking. As a result, you will be able to remind the participants about agreed-on decisions during the meeting, as well as share them with those employees who were absent.
How to Record a Zoom Call or Meeting
The host should record the meetings, calls, and webinars that occur in Zoom to prepare the content. If you do not have a corresponding experience, then mind a few simple steps to record Zoom meetings. First of all, you should start the meeting after logging on to Zoom. Then, look at the bottom of the screen and choose "Record" in the menu bar. After the meeting, you get a record that you can share with all participants. Yet listening to a record a few times to find the necessary information or clarify certain details is quite a time-consuming process. This is when transcription services seem to be a perfect option.
Best Zoom Transcription Software
Once you have got a record of your zoom meeting, you should transcribe audio into the text. Some companies entrust this task to in-house employees, risking getting a low-quality result and wasting time. Audio transcription requires special knowledge and skills to meet the needs of your business. Hence, it is better to look for a professional transcription tool. In this case, you will deal with experienced human transcribers and strong software.
Transcriberry
Transcriberry is a transcription provider that is recognized as one of the most popular transcription services in 2021. Using a dedicated service will help you get a quick and high-quality result. You can fully entrust transcription of necessary content and be sure that top-notch speech recognition tools will accurately render any English audio content to detailed text.
Happy Scribe
Online transcription service Happy Scribe allows you to get high-quality transcription from Zoom only in a few minutes. It offers transparent payment systems, a user-friendly interface, and a number of options so that you can easily achieve your goal. Claiming to be a safe tool, Happy Scribe doesn't put any limits on uploads.
3Play Media
The service recognizes itself as a trusted and professional option for businesses that appreciate their own time. With plenty of offered options, 3Play Media stands out in the crowd. It allows you to get a quick and good-quality transcription of your Zoom meeting in several clicks and still not spend a real fortune.
Rev
Another popular transcription service Rev requires uploading Zoom records, and that's all. The provider will do the rest. As a result, you get a top-quality document since both human transcribers and professional software are involved in the process. On the site, you will find turnaround time and the price for per-minute transcription. A variety of add-ons like verbatim comes at a higher price, but they will help make the text more detailed.
Steps to Transcribe Zoom Meeting
Now when you have a record of the Zoom meeting and are ready to transcribe your audio, it is high time to start. These steps will make your path easier and quicker:
1. Go to the transcriber online website. Select the plan that meets your needs and suits your budget best of all.
2. Upload your file or share a link to the place where the Zoom record is stored.
3. Go to the checkout stage. Here you can discover the final cost and make some changes if it is essential.
4. Submit the order and add extra details that must be taken into account for better results (numbers, keywords, names, etc.).
5. Get a high-quality document and use it for your purposes.
Summing- up
Using voice-to-text software allows you to get accurate files with all information that you have been discussed during Zoom meetings. You save a lot of time with automated tools and get an incredible result at a reasonable price at once. As you can see, transcription audio and video can provide your company with new opportunities and speed up the process of reaching the stated goals. You can share a detailed text with your staff, add to the website or send it to the clients. Follow the above-mentioned steps and enjoy the best result in a few clicks.