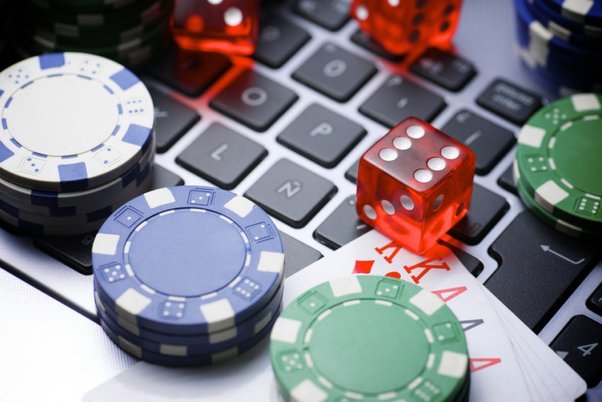 Since the covid 19 pandemic, a lot of games have been made into apps to catch up with the virtual world, and this includes casino games. There has been a spike in creating and designing more online casinos and introducing more exciting games.
With more people spending time at home, there has also been an increase in online gambling. This is primarily because of the financial incentives like bonuses, free spins, and other bonuses introduced by online casinos to ensure players' loyalty. In the literal sense, gambling or betting is an activity or game whereby a party consciously stakes something of value, risking its loss with the hope of either proving a point or getting a better outcome.
Online casinos have also introduced newer games on their website, like table games. They have also increased players' chances to win real money by employing anti-fraud staff, having good customer service, and including varying payment methods for their users. Aside from the above, here are the factors influencing the increase in the popularity of online gambling.
With the increase in bonuses offered, players are more inclined to play more online casino games. These bonuses are given at impressive rates and varying intervals. Most online casinos would give new members a welcome bonus which could either be a fixed rate or double the player's first deposit. Some casinos give up to a 200%- 500% welcome bonus, and these rates are pretty attractive to a new player. During subsequent plays, players could also win free spins, deposit bonuses, loyalty bonuses, free games, etc. These impressive offers are encouraging more people to sign up with these platforms and increase the popularity of gambling generally.
Unlike the regular brick-and-mortar casinos, online casinos have incorporated modern payment methods with the traditional methods. This has greatly enlarged the online casino market. Players can securely deposit money in the player's wallet and transfer their earnings remotely. Most online casinos allow credit and debit cards like Visa and MasterCard, American Express, PayPal, Skrill, Maestro, etc. Some advanced casinos even accept payments in Bitcoin and other recognized cryptocurrencies.
Most operators will require verification by a proper means of identification before permitting a transfer of earnings at very reasonable or no charges. They will ensure that players' personal information is not accessible and misused by 3rd parties.
One of the most appealing features of online gambling is convenience and ease. It allows players to easily access their games from anywhere as long as there is an internet connection. So players do not have to leave their homes or wear a mask; they can search online, find an appropriate website, sign up and get to playing. Aside from this, they can also fund and withdraw winnings from their accounts without going to a bank.
Mobile phone compatible platforms have been designed for casino games. This allows players to play games from their mobiles easily. The compatibility would cover both android and iOS phones. Players can also actively play and view bonuses on their tablets, MacBooks, computers, etc. As a result, players can connect and play from anywhere as long as they have a mobile phone. Mobile phones are very personal, and most people have them on their person most of the day. For a constant player, they can be on their phone all day playing games without realising.
The world is constantly evolving and players see gambling as a career option. Because gambling is a sport to some players, some people professionally gamble as a career. So since gambling is now a recognised way of earning a living, more people are inclined to play more games with the hope of becoming professional gamblers. This is another reason why gambling is becoming more positively popular.
As people differ, so do their preferences; as such, not everyone finds the classic gambling games appealing. As a result, more casino online platforms increase the catalogue of games available on their website or app. There are over 3000 games available to players generally, but statistically, the most favored options are Poker, baccarat, blackjack, slot, craps, roulette online , keno, sports betting, race betting, etc. The more options available to players, the more popular gambling gets.
Gambling is essentially a game or a means of recreation. Players are allowed to play the game and not be against the law. So a person can decide to play casino games every day and not get arrested by the police. Even if you bet more than you can afford, you still have not committed a civil or criminal offence. Also, regulatory agencies cannot authorize enforcement. In essence, since there is no restriction on online casino games, users can play as much as they want, and this has greatly increased the popularity of online gambling in several states.
Conclusion
For players that gamble with money, they see their winnings as easy money. Therefore it is encouraging to keep putting more stakes to increase the chances of making a huge win. With the creation of online casinos and the inclusion of several classic and modern games, players spend more time playing games. Aside from this, the fact that players enjoy their favourite games and make good money while doing it has encouraged many players to view gambling as a career option. Furthermore, the ease and diversity in payment methods are also a reason for the popularity. Even people with credit or debit cards can sign up and play. Advanced players can even play in cryptocurrencies and make huge earnings. With these factors and more, the present spike in the popularity of gambling is only the beginning of the online game industry.