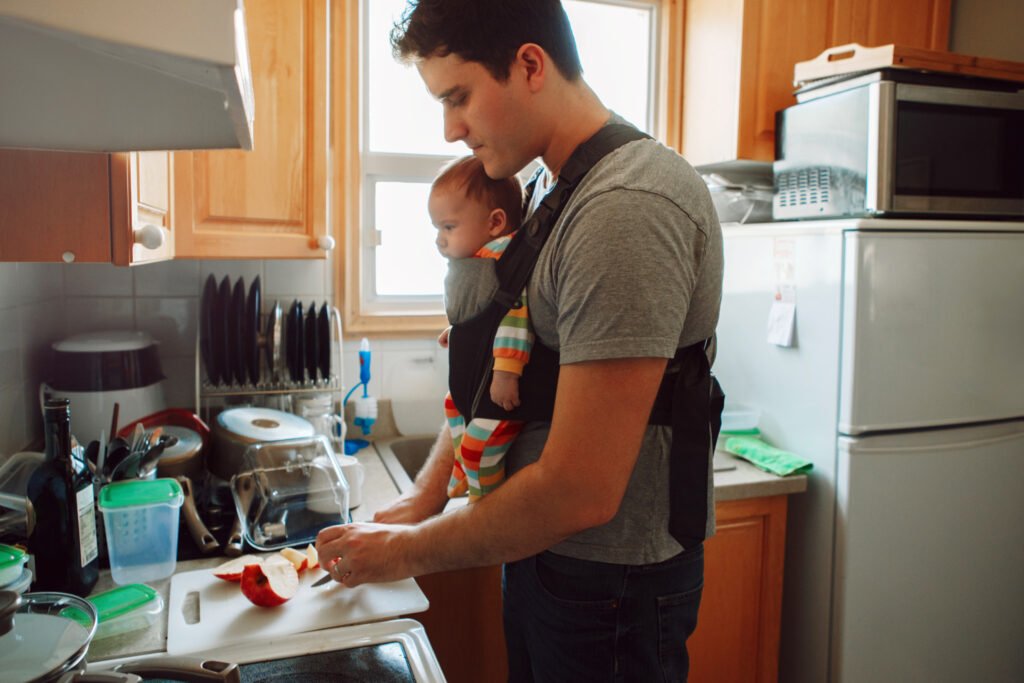 Parenthood is the beginning of a new adventure. It's a time to celebrate and congratulate both expectant parents for the coming baby. For expectant dads, the baby's arrival marks the start of a new direction and responsibility.
For this reason, a gift for expecting dads can be a heartwarming, thoughtful way of expressing joy towards their new chapter. To guide you, consider these gifts for expecting dads if you're planning to buy one:
Coffee Mug
Transitioning to fatherhood will have its set of challenges. One of the toughest parts of life with a newborn is getting sleep-deprived. For this reason, gifting expecting dads with a cute coffee mug or tumbler would be excellent before the baby comes.
Surely, a coffee mug will allow him to love and load up on coffee even more, particularly during the first few months after the baby's arrival. Pair it with his favorite coffee beans or a gift card, and you're set!
Matching Dad and Baby Tees
There's nothing more adorable than a matching set for the new dad and his baby. Fortunately, there are tons of stylish, funny, and cute designs that you could choose from.
For instance, if the new dad-to-be is a Marvel fan, you can never go wrong with a matching shirt and an infant bodysuit printed with hero-inspired quotes. He may be touched when he sees his little one sporting an outfit stating 'My dad is my hero.'
In addition, choose a breathable and durable material for both the matching outfit set. Alternatively, for other expectant dads who prefer a lounge shirt, you may gift them an undershirt instead.
Back Massage Roller
Notably, about-to-be dads will have to expect body aches. Life with a newborn can be stressful as they get used to carting around the baby, carrying infant gears, and performing other household responsibilities.
Nonetheless, with a total back massage roller, he can gradually relax and ease up any muscle tension. This is such a perfect gift for all hardworking dads!
Baby-wearing Harness
The baby-wearing harness has become a popular tool for new parents because of its convenient and straightforward purpose, which is to carry your baby but have your hands free. While some fathers may have been used to multitasking with one occupied hand, some tasks are still unbearable and difficult to execute. Thus, as the dad-to-be, he may think that he doesn't need the assistance of a baby carrier, however, he'll surely change his mind once he tries the equipment.
A baby-wearing harness will allow an expectant dad to conveniently tote his little one around. Hence, opt for an ergonomically-design babywearing harness that'll be comfortable for both the dad and his infant.
In addition, a baby carrier is versatile enough to give you the option to carry your baby in a front-facing or back-facing manner.
Dads-to-Be Manuals
One excellent gift for expectant dads, especially during their baby shower, is a dad book or a manual that'll help him approach fatherhood with confidence. Parenthood is going to be a new journey and expectant fathers may feel apprehensive about how to approach this new responsibility. However, by gifting him a fresh, fun, and witty dad book or manual, he may be able to muster the courage and confidence to face this life-changing stage.
There are plenty of dad books and/or manuals out there. All of which can offer tips, advice, insights, and guidance to different topics, such as during the whole pregnancy journey of his partner, general emotional challenges and coping strategies, the first developing months after the baby's arrival, and the like. Although approaching fatherhood is such a novel and heavy topic, expectant dads can still laugh out loud with all the funny and witty jokes included in each piece.
Final Thoughts
Hunting for the best dad-to-be gifts may be quite challenging. However, whether you opt to gift the expecting dad a creative or practical gift, expect that he'll surely appreciate the thoughtful gesture.