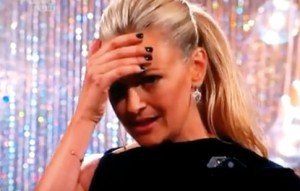 WHO: 2010 winner Australia's Next Top Model
TIME OF REIGN: 1 minute, 53 seconds
There is an episode of The Simpsons in which Lisa Simpson tells Ralph Wiggum that she's just not that into him. Ralph takes it so badly that Bart helpfully pinpoints on video the exact moment when his heart breaks. This was pretty much like that.
Last September, during the live finale of Australia's Next Top Model, the host announced that Kelsey Martinovich had just won $20,000 in cash (in the phony "dollars" they use down under, but still), a spread in Harper's Bazaar Australia, a car, and a trip to New York.
And then one minute and 53 seconds later, there was a new announcement: Kelsey didn't really win. Oops.
The host made a weird face and blamed someone for feeding her the wrong info. Amazingly, Kelsey didn't make a scene or even shed a tear as the bad news sunk in. She took it like a champ. For the mix-up, the show gave her $25 grand.