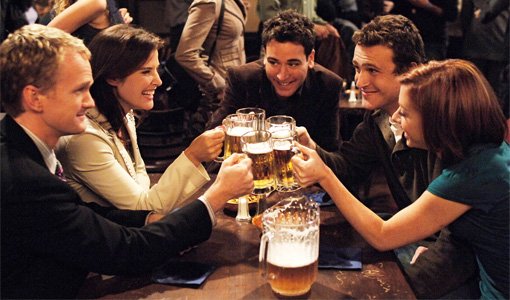 The ancient Babylonians were one of the first cultures to brew beer; and they were such maniacs about making brew that they'd drown creators of inferior batches in their own beer. Thankfully the beer world is a little less serial-killery nowadays, but drinking a crappy microbrew can still sorta make you want to Hulk smash someone … or simply dump it out and order another flavor.
There's no shortage of new flavors to try these days because the selection of specialty ales, lagers, and stouts has never been larger. The volume of beer produced by craft breweries, microbreweries, and brewpubs operating in the U.S. increased by 13 percent last year. And to find the perfect springtime beers to taste test, we asked beer guru Gary Monterosso, author of Artisan Beer to give us a few recommendations.
1. Victory Brewing Company's Prima Pils
This pale Pennsylvania brew has won several awards at beer festivals, including the Grand Champion Pilsner Award at the United States Beer Tasting Championship. So if you decide to go mouth-to-bottle with the champ, expect to taste a well-balanced malty-wheaty hybrid. Says Monterosso, "In my opinion, it's one of the best beers in the world to try." If nothing else, you can hold it up and give a Johnny Drama-style "Victory!!!" after you crack one open.
2. Paulaner Hefe-Weissbier
A German-brewed beer with a mild fruity flavor, the Hefe-Weissbier is an unfiltered Bavarian-style Hefeweizen; that means it'll look cloudy in a glass and might leave you a little surprise when you're finished. No, it won't vomit suds on you, but there's a high chance it'll leave a bit of sediment. "You'll get hints of clove, citrus, and some people even say bubblegum," Monterosso explains. "It's great to serve them with salads and shrimp and white seafood dishes."