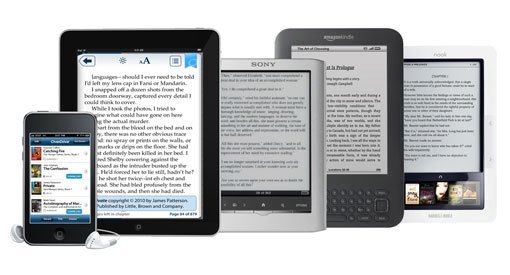 eBook sales are on an upward trend, according to a July article from Vox.com. In 2008, there were 80.85 million audiobook sales recorded. In 2013, this figure has skyrocketed to 272.82 million. The 200 percent surge would've been impressive if it hadn't been so grossly outpaced by the massive leap in eBook sales, which went from 63.9 million in 2008 to 3 billion in 2013.
Also: 5 Great Headphones For Less Than $200
According to an article from the Pew Research Internet Project, around 50 percent of Americans owned a handheld device in 2013. The Princeton Survey Research Associates International conducted a survey last January shortly after the holiday season — a time marked by gift-giving splurges. Based on the survey, 42 percent of adults owned tablet computers. This number was up from the 34 percent recorded September of 2013. Owners of eBook readers were at 32 percent, which was an eight percent increase from 24 percent in September of the previous year.
Growth forecasts from Statistica, meanwhile, expect to see the revenue from eBook sales go from 2.31 billion in 2011 to 8.69 billion in 2018.
Also: 7 Smartphone Etiquette Tips For Guys (And Other Human Beings)
The rising popularity of eBooks could also be attributed, in part, to the growth in the number of eBook apps launched in the market and in eBook readers like the Samsung NOOK (pictured).
Next: Why You Should Switch To An eBook Reader