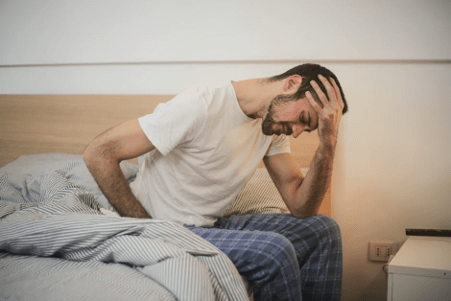 Are you having a hard time coping with sexual frustration? Intercourse is one of the most exciting activities that you can have with your partner.
However, you could be feeling a lack of sexual fulfillment and don't know what to do about it. Thankfully, you can follow a guide to resolve this problem.
This article explores dealing with sexual frustration and improving your mood.
1. Listen to Soothing Music
Listening to soothing music helps to distract your mind. You could be thinking all day about having sex. You could also be wondering about different ways to deal with your sexual urges.
You develop a better frame of mind listening to soothing, calming music. Music makes you feel good and brings positive balance to your mind.
Make a playlist of your favorite songs and listen to them to keep your emotions under control.
2. Use the Internet
Why not satisfy your sexual needs with help from cam girls? There are lots of fun adult cam web sites that you can use to satisfy your sexual urges.
See this site to learn how you can get over your sexual frustration. You can obtain sexual fulfillment by watching these sites from the comfort of your home.
3. Try Daily Exercise
If you can't seem to get your mind off sex, you can try daily exercises. This helps to release the negative energy you're feeling from your sexual frustration.
Engage in daily exercise routines to manage your stress levels and to forget about your sexual urges.
4. You Can Masturbate
Masturbating is a good way to uplift your mind and to end your sexual irritation. Doing this a few times per week helps to alleviate your tension and depression.
Masturbation is a great solution when you're feeling horny.
It leaves you feeling satisfied and happy. So, you can try this natural technique to deal with your problem.
5. Talk to a Sex Expert
You might need to talk to a professional sex expert if you can't cope with your issue. A sex therapist can help you to get to the root of your problem.
You could have underlying issues that cause your sexual irritation. Talking to someone can help you to have a better understanding of your problem.
This could be a helpful option that enables you to have a healthier sex life.
6. Stay Busy
You will feel worse about your problem when your mind is idle. For this reason, you should keep yourself busy.
Participate in fun activities to take your mind off your sexual urges. This helps you to redirect the negative energy you're feeling.
You can do volunteer work for local community groups. You can also spend quality time with your friends doing all kinds of activities that you enjoy.
7. Use Different Sex Toys
Use different sex toys to deal with your urges. Sex toys are beneficial in helping you release your pent-up frustration.
Invest in quality toys that will give you the relief you need.
Start Dealing With Sexual Frustration
Keep these tips in mind whenever you're dealing with sexual frustration. Focusing on different activities helps you to manage your sexual urges.
Need more love and sex tips? Check out the rest of our website for more relationship advice.