For guys who run …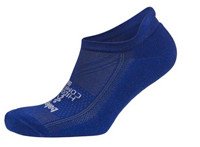 #7. Balega Hidden Comfort Tab Running Sock ($8 @ Amazon.com)
Plenty of colors to choose from, these "hidden" socks won't be visible while you're wearing shoes. The mesh ventilation to keep feet cool and dry during runs. The high tab heel keeps the liner in place while the deep heel pocket ensures extra comfort per stride. One downside we can think of is the exposed ankle. Without a sock covering your ankle the shoe's top edge might rub the skin on your ankle raw. Just something to think about.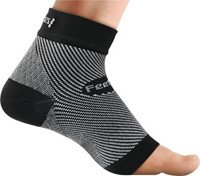 #8. Feetures! Plantar Fasciitis Sleeve Sock ($25 @ Amazon.com)
Suffering from heel pain? Plantar fascilitis — a strained plantar fascia — could be the cause. These compression socks will reduce heel pain, reduce swelling, and improve circulation.