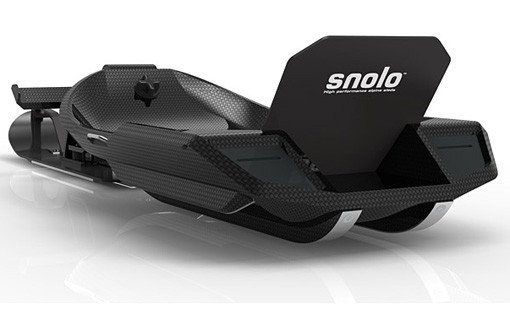 #9. Snolo Sled Stealth-X ($3,000 @ Snolosleds.com)
This carbon fiber sled is good for hard-packed snow and soft powder. Which is exactly how versatile a $3,000 sled should be. The board on bottom is more than two feet long and seven inches wide. To steer, all you have to do is lean. Which is exactly how easy maneuvering a $3,000 sled should be.
#10. Alu Sled ($610)
The Alu is ergonomically designed with a polycarbonate seat and a shock absorber to keep your ass from feeling every lump of snow you cruise over. You can adjust the speed using a hand break and when your fun is over, it folds up for easy carrying. It's one of the best snow sleds for guys who want to look badass while sledding, but not like a sissy when they're dragging a heavy-ass clunk of metal home when the streetlamps turn on.
Knowing what to wear on your face and skin can make all the difference when you square off against Old Man Winter.