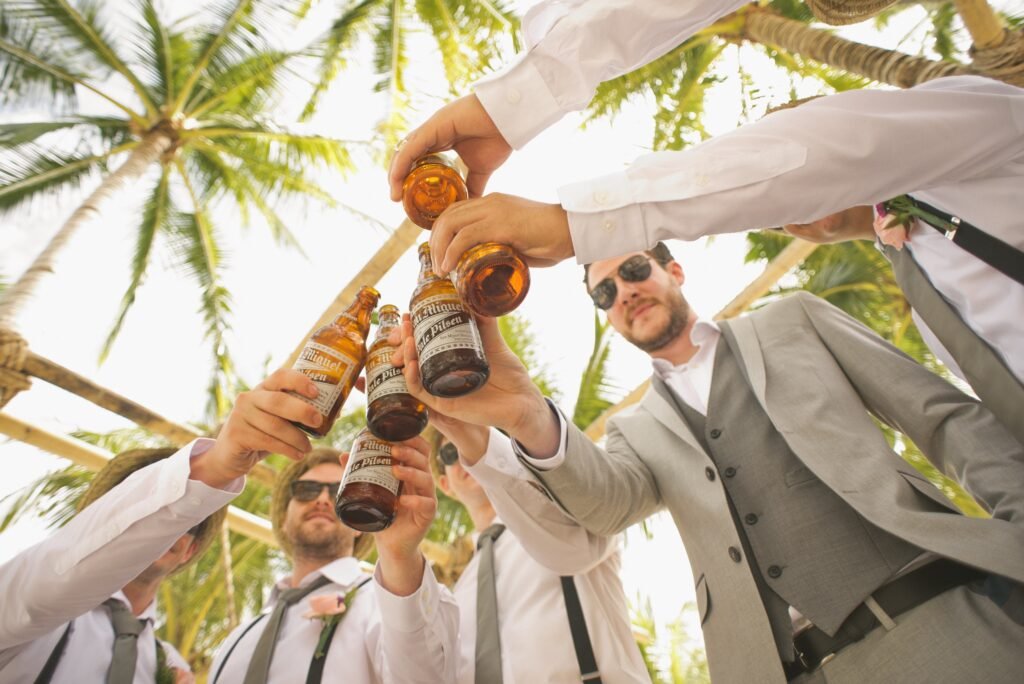 The responsibility of organizing a bachelor party can be exciting and stressful all at the same time. Planning the party of a lifetime for a friend who is getting married will always bring challenges, but when you have a budget to bear in mind it can be even more difficult.
Bachelor parties are meant to be fun, and sticking to a budget won't take that away from the night. Here are some top tips for arranging the best bachelor party while watching what you spend.
1. Think About Money First
Consider the budget available for the bachelor party before you start planning. This will help you to avoid missing out any key activities or running out of money before you've finished the planning.
Draw up a list of everything the bachelor party will include and how much money is needed for each element. Speak to the attendees and let them know what will be covered and what they need to pay for themselves.
2. Don't Do It Alone
Just because you're taking the lead on party planning doesn't mean you have to do everything alone. In fact, it's rarely a good idea to take on such a big task singlehandedly. Avoid planning everything on your own and enlist the help of friends and family members who are involved in the wedding.
Speak to friends and family about any surprises you are planning. Get their insight into what the groom would like best and see if there are family traditions or jokes that you can incorporate into the night. See if there are things you can recycle from previous parties, and consider hiring rather than buying to keep costs down.
3. Manage Expectations
You can throw a fantastic bachelor party on a budget, but it's crucial that you manage the expectations of others involved. Don't overpromise if you have no intention of delivering, and ask those you trust for their honest opinion on any surprises or plans you're not sure about.
Speak openly to the groom and other people involved in planning the bachelor party, letting them know what is possible with the funds available. Be honest with other attendees and make them aware of what they need to pay for.
4. Visit Entertainment Venues
If you want to arrange a bachelor party which has plenty of entertainment but doesn't require you to hire bespoke entertainment, there are plenty of options to consider. From casinos and comedy clubs to music bars and circus shows, there is never a shortage of places to visit.
You can check out Hollywood Casino's entertainment line up and plan the night around what's on. There are live entertainment acts which are free to enjoy when visiting the casino. It is the perfect place to spend a few hours of any bachelor party, with drinks and food available while guests play poker, blackjack, roulette and other favorites.
5. Start Off at Home
A great way to save money on any party is to start at home. Rather than breaking the bank on expensive bottles and cocktails while you're out, get a head start with a party at home first.
Invite all the guests to come to your house or the groom's house before beginning the activities planned for the night. Decorate the house and invite guests to play popular drinking games such as beer pong.
Ask others to bring some drinks too. This is a brilliant way to keep costs down. If you don't plan to eat outdoors, order food to the house before hitting the town.
6. Cut Down on Travel
Avoiding long journeys will save money on transport costs. Staying local and visiting nearby entertainment venues, restaurants, and bars will help you to keep to the overall budget for the bachelor party.
One way to save even more money on travel is to have a designated driver for the evening. This is often a guest who doesn't drink alcohol and doesn't mind driving others around for a few hours. Depending on the number of guests and amount of travel planned, consider hiring a large taxi or limousine for the evening.
7. Regularly Review Your Budget
As you start organizing activities, you might discover other ideas and change the initial plan. This will no doubt affect the budget, whether positively or negatively.
It's important to regularly review the budget and see whether you are staying on track. If you're spending more money than you have available, you can find out earlier and cut down on further spending. On the other hand, more funds available at the end of the planning will allow for unexpected extras to upgrade the bachelor party.
8. Choose the Best Day
The day of the week chosen for the bachelor party can affect the total cost. Entertainment and parties will generally cost more at the weekend due to demand, making Fridays and Saturdays the most expensive nights for a bachelor party.
Staying overnight at hotels is also more expensive at the weekend, so if this is a part of the plan it could work out much cheaper to shift the dates slightly.
The downside to having a bachelor party between Sunday and Thursday is that not everyone is available due to work and family commitments. Speak with guests to decide whether this is possible.
9. Decide On the Optimum Time
It's important to consult with the groom when deciding on the length of time the bachelor party should run for. If there is a large group and if accommodation is available, it can work well to host the party over two or three days. Staying overnight in a hotel or other accommodation can also make the occasion feel more special regardless of how many people have joined the party.
Conclusion
Planning a fabulous bachelor party on a budget is possible with some planning and money management. Keeping track of your spending, communicating well with the groom and guests, and exploring different options can help to keep costs low while having a lot of fun.