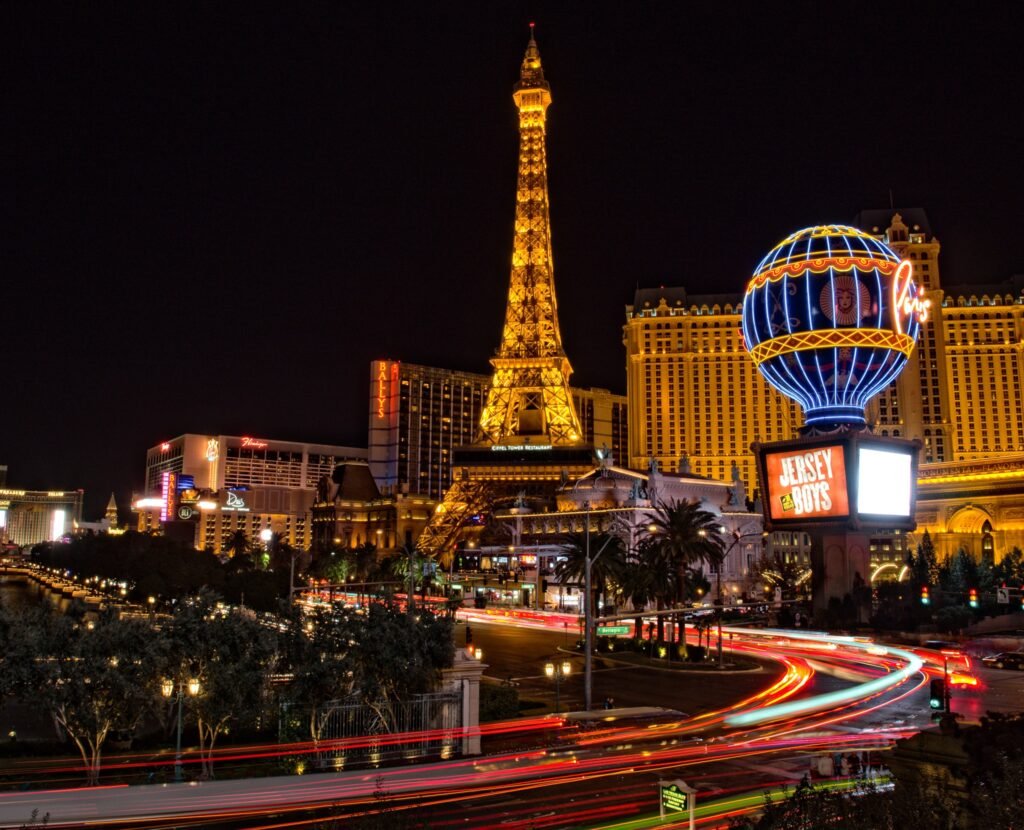 If Vegas is your destination of choice for your friend's bachelor party, you are in for a lot of reckless experiences and a fun night to remember. From luxurious suites to rooftop booze parties to skydiving & helicopter rides to soothing rubdowns, glitzy casinos, and unrestrained debauchery, there's something for everyone.
Celebrating the last night of 'freedom' in Sin City hits different and here are 5 amazing party ideas that guarantee fun and a lot of memories.
#1 Start with beer crawling
We couldn't think of a better start for your bachelor party than tasting signature brews. Try locally made craft beers like 18b Pale Ale and The Golden Knight at Hop Nuts Brewing. Enjoy a free tour at the Banger Brewing while sipping their in-house creations like the Haze & Loathing IPA or Rolling Blackout stout. And finally do your bottom's up at Tenaya Creek, where the taproom pours seasonals as well as all-time favorites.
#2 Play Poker at the Bellagio
A trip to Vegas is incomplete without a game of poker while sipping negronis. The Bellagio is where players of all skill levels come for casual and serious games. If you are lucky, you might rub shoulders with a poker legend or celebrity.
This 24/7 poker lounge can accommodate over a hundred players and offers various entry-level games to give you a touch of gambling. If you are loaded with cash, you can make your way into the uber-exclusive Bobby's Room. Make sure you have already thought this through because this is where minimum buy-ins can cost to the north of $1000.
#3 Create Ripples on Lake Mead
If you are more into powersports than relaxing by the pool, then grab your friends and hit the waters on a Jet Ski. Lake Mead is a man-made water reservoir that offers a thrilling experience for the whole group. You can rent a jet ski and cruise the lake, or take a dip to cool off a bit. Bring food and drinks to enjoy a makeshift lunch at the beach. If you are looking for a short break from the hustle and bustle of the city, or want to explore your adventurous side, this destination will not disappoint.
#4 Get a relaxed rubdown at Encore
Taking a nap is not the best way to unwind, especially when you are in Vegas. Head to Encore to get a relaxing rubdown with your buddies.
This soothing side of Vegas offers a welcoming break during your extended stay in Sin City. Indulge in various massages and spa treatments and come back feeling rejuvenated and ready for your next adventure.
#5 Lap Dance at a Strip Club
Vegas is wildly famous for its strip clubs, where gorgeous, barely dressed women treat bachelors to a cheeky tease and even shower some private attention in the backroom. To make the group feel like royalty, hire a limo or enquire if the strip club provides a complimentary limo from your hotel. Get a made-to-measure suit for the groom and carry sufficient cash to tip the dancers for their affectionate services.
A bachelor's party is usually organized a day or two before the wedding. Everyone, including the groom, is going to be sloshed and out of sorts. A splitting hangover is the last thing anyone wants on the wedding day. To keep your energy and spirits high, remember to schedule NAD therapy for everyone before you leave Vegas. You can schedule an appointment wherever you are staying, and a team of clinical practitioners will arrive at a time that is convenient for you.