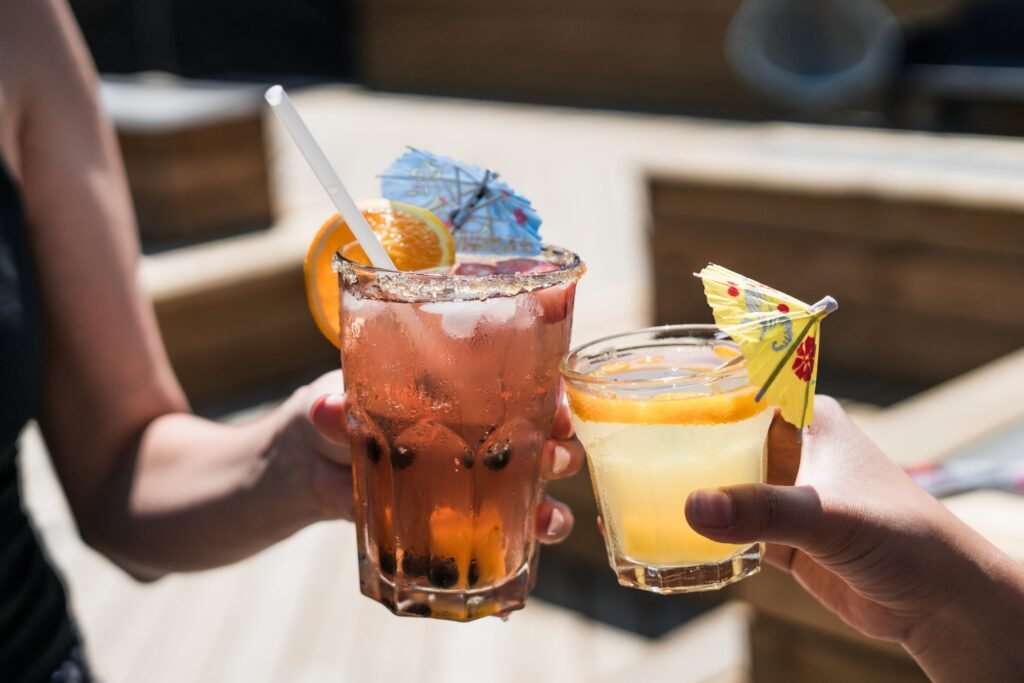 There is always a reason to party. Nothing beats wearing party dresses, drinking, and dancing! There are all sorts of parties that happen throughout the year. If you happen to get an invite, you might be clueless about what to wear. Although some parties call for casual attire, dressing up can still be a challenge. This article demystifies dressing up for informal theme parties so you can have a rocking look without looking like you put too much effort.
90's themed parties
If you check out 90's fashion, it is all about big hoop earrings, mommy pants, rock band T-shirts, chokers, and the current favourite of the current year, which are crop tops. If a party calls for a 90's theme, you must wear the era's fashion. It is effortless to incorporate the style of this bygone era into current ones. Dressing for a 90's themed party shouldn't be a challenge since many of this decade's fashions are making a comeback. Some pieces may already be in your closet. Dress up and accessorize with the mentioned 90's pieces, and you are good to go.
House parties
Are you invited to a house party? House parties can be exciting with numerous games and entertainment. There might be a game of beer pong, charades, as well as sticker stalker. Unless there is a mentioned theme in the invitation, you can wear almost anything. Wear party dresses such as maxi dresses to distressed jeans to leather pants. However, a crucial thing to note is to keep your makeup toned down. But you can indulge a little and put on some pop of colour on your lips to look effortlessly stylish and chic.
Although cocktail parties are slightly on the formal spectrum, it is still a notch below an actual black-tie event. Dress in celebratory outfits. Stick to tailored outfits and keep it stylish. If it is going to be a business affair, make sure that you don't choose anything too sexy to the point of sleazy. Tread carefully. A-line dresses are a superb choice for anything long and defining. Fantastic options are pantsuits as well as sleek trousers. You can still manage to give off a sexy vibe by wearing stilettos. Make your look sparkle with a crystal-encrusted clutch and statement accessories that are elegantly designed. You are on your way to stand out at a party as a style diva.
College Party
College parties are all about socializing and having fun rather than dressing up. Because of this, you should choose something comfortable and put together. Keep in mind that you don't have to wear anything high style or couture. Since it is a student party, anything is acceptable. You can layer clothes and add leather jackets. Accessorize with chokers, a body bag, and white converse shoes. These pieces give off a youthful vibe. Be smart about your wardrobe and choose what speaks your identity.
Beach Party
Beach parties are guaranteed to be exciting. To rock a beach look, you need to stick to flowy, floral, and fun garments. Don't hesitate to put on your airy outfits such as those Maxi dresses, kaftan, and one-piece dresses. Choose pieces that make you happy, but comfort is crucial. For obvious reasons, you need to steer clear of stilettos and gladiators. You can go all out with large and funky accessories. Of course, don't forget your hair and make sure that you have a rocking beach curl that will never fail you. It is best to choose a sea-inspired palette such as corals, teal, and turquoise when it comes to colours.
Dressing up for the maximum effect is always a challenge, especially for a party. Although casual parties demand less involvement, you still need to have a standout look. What works for these events are comfort, colour, and a style that conveys your unique identity.