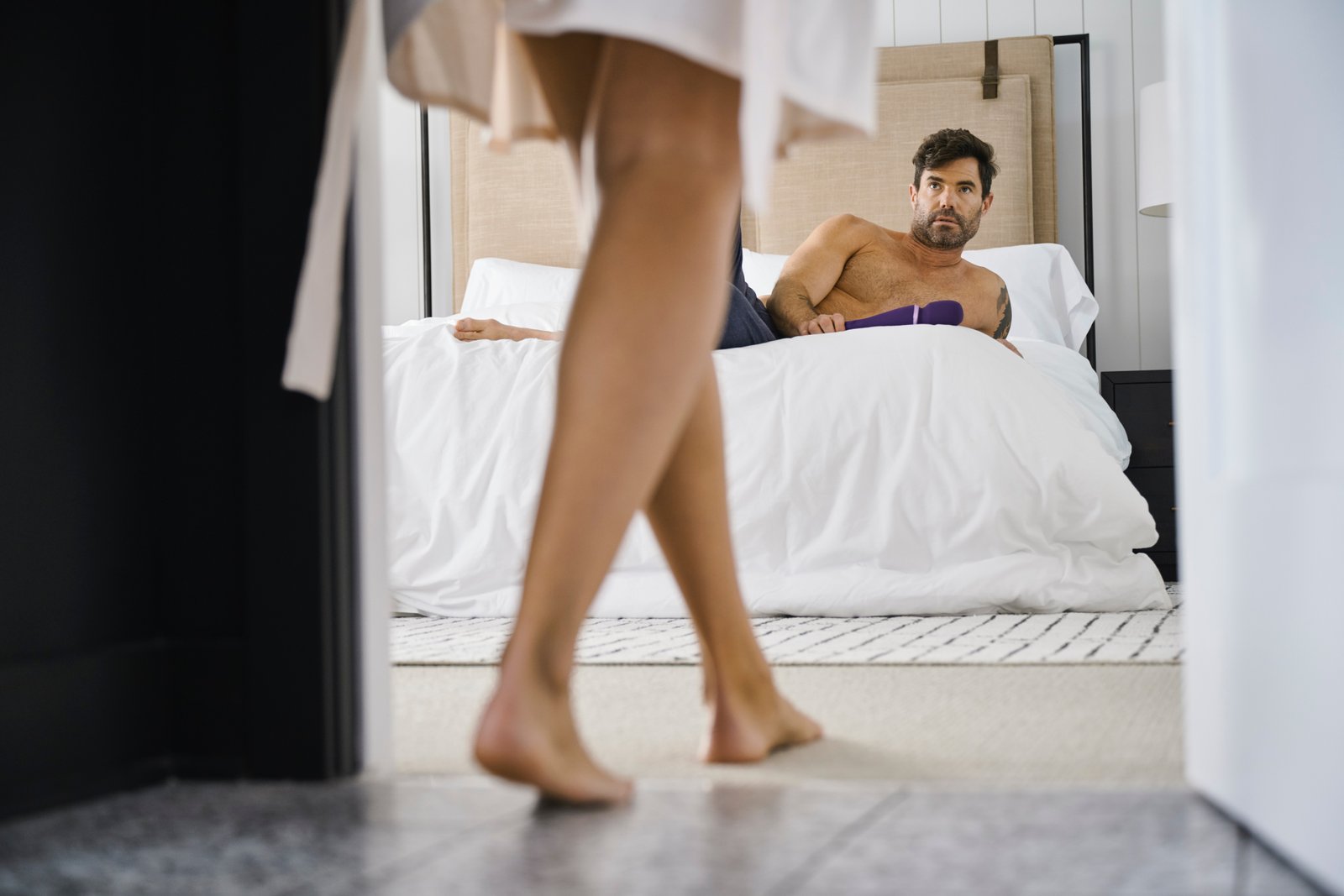 It's been said that while man makes the clothes, the clothes also make the man. But, how much thought do you give to the impact of a woman's dress? No, that wasn't an invitation to try on your woman's favorite black number, but don't let that stop you if the mood takes you there.
Fashion is constantly evolving. Styles change and so do perceptions, but one thing that remains constant is the way you are judged socially for what you wear. That is as true in the bedroom as it is outside, so the next time you think about impressing your conquest, cosplay might be the way forward.
Although clothing serves a functional purpose, those in the fashion industry that spend hours designing your next designer label must-have, shed little thought on keeping you warm or dry. Instead, they spend their time focussed on the social impact of being seen in their apparel.
But why?
It turns out that both men and women judge people more for what they are wearing than their natural appearance. Your mind tricks you into believing that you can gleam more than something superficial about them from their appearance and the clues start with their shoes.
You could deny this and take a moral stance, but there is no denying that a dude in a suit commands more respect than the gentlemen wearing shorts and a ketchup stained t-shirt. Like it or not, just as it is the case with your choice of car and residential neighbourhood, your clothes communicate [your] status.
This is true whether you are going for a job interview, attending a business lunch, or meeting someone for a first date. It is also true of that hopeful moment you take your date back to your apartment – everyone remembers Bridget Jones and her classic underwear.
Let's be honest, if Bridget Jones stripped off and underneath her boring attire was the outfit of Catwoman, everyone would be screaming "jackpot". The bottom line is that outfits and in particular, costumes, really drive us wild.
This may not come as a surprise, but perhaps some of the reasons behind it will. Below are 5 reasons that you wouldn't have considered, that make cosplay the easiest way to turn on the ligh with your sex life.
You become someone different, quite literally.
Going back to clothes making the man, the moment you change your style of dress, you feel different. And, when you feel different, you behave differently. Also, others perceive you differently and they change their responses to you. It is most notably seen by peoples response to uniforms – another great tool for the bedroom.
Sometimes, all that is needed to take your sex drive and sex life to the next level is a change in the way you feel. It's why some people turn to alcohol or drugs before sex, but actually, that's just masking the issue. A good costume really is all you need.
A lot of men find women more attractive with their clothes on than when they are naked.
This has nothing to do with how attractive their bodies are, if that's what you're thinking.
Actually, it's more to do with how your mind works. You see, when she is naked, there is little more to want. Your imagination slows down and your mind is left with little to work with. Studies show that the parts of your brain devoted to wanting something are 10 fold the parts that appreciate having it. It's what made humans drive to reproduce.
That being said, costumes are a great way to keep some mystery and keep your imagination invested during your play time.
There is so much variety to play with
Each outfit can take you into a new direction of kinky scenarios to get your rocks off. Be it the molesting nurse, the rescuing fireman, if you like the classical themes. Or, if you fancy something a little more up to date, try Queen Kalisi from Game of Thrones. If your partner isn't up for the role play but you still yearn for the experience, don't worry as many cosplay adventures can now be experienced virtually with the help of cosplay porn which has seen huge influx of material appearing due to the demand in this area..
The more you use your imagination the better it becomes
Imagination is key in the bedroom, but like anything, if you don't use it you lose it. Using your imagination opens a world of possibilities and those possibilities increase as you find new inventive ways to please one another. It is also scientifically proven that using your imagination creates a richer physical experience, so there is no downside to dressing up and letting your mind wander.
Using your imagination increases libido
That's right, the more you use your imagination the hornier you will get. That is also true of your sexual partner, so what are you waiting for? It might seem difficult at first, your mind is like a blank canvas, but that is the beauty of cosplay, it gives you a great starting point and your mind can take you anywhere.
So, there you have it, you have every reason to dress up as a pilot and take a trip to the dentist for an "oral" check-up. Just remember to brush up afterwards because it will probably get messy.