We're not sure what's more upsetting — all the muscles, or the fact a toddler was drawn with what appear to be implants.

So that's what cooties look like.

F*ckin' hippies.
We know that's her mouth but it sure looks like a different orifice.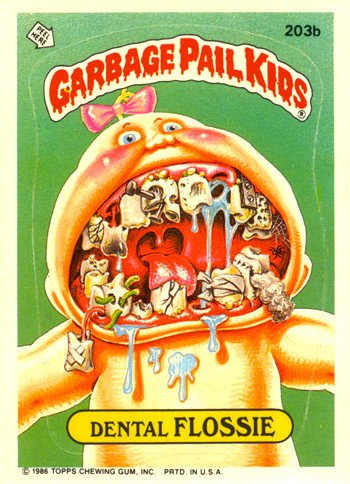 What's the big deal? They're only baby teeth.