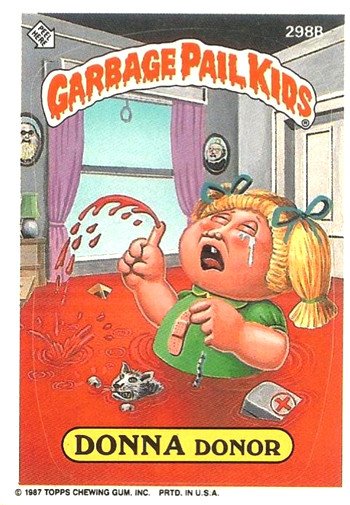 We would have named her Heem Ophelia, but whatever.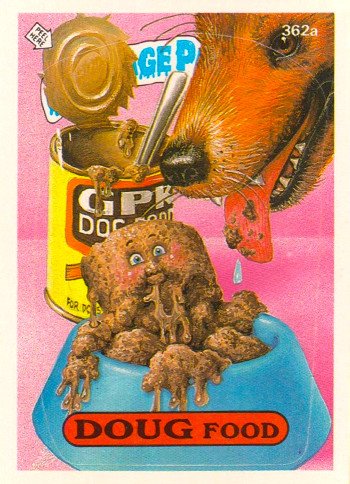 This one is lazy — the whole joke is that he's dog food? —  but still, we couldn't eat while looking at it. Success!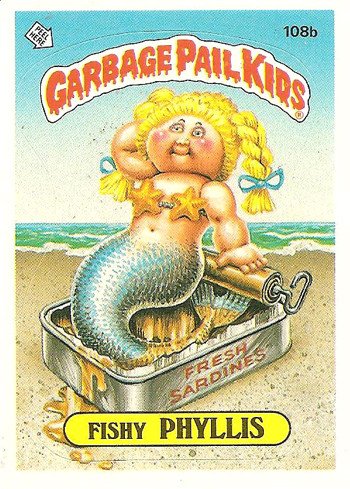 Now that we're older, we see a whole new layer of offensiveness. Kudos, GPK writers.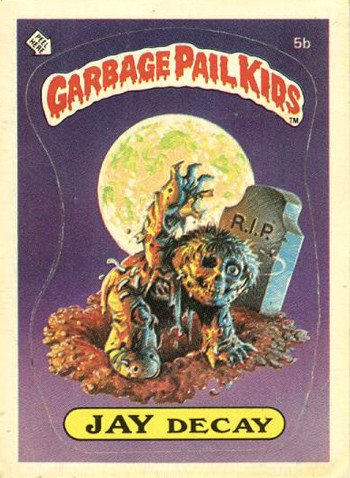 Has a member of a punk band ever changed his name to Jay Decay? Because if not, we're gonna start a punk band just so we can do that.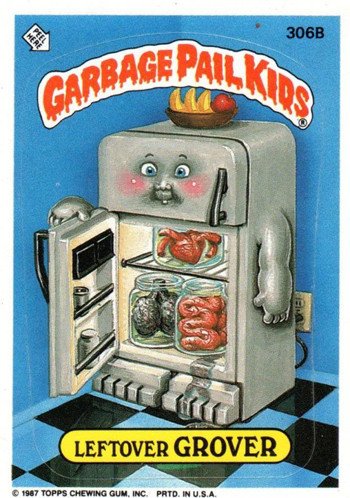 Thank goodness this model didn't come with a water dispenser.