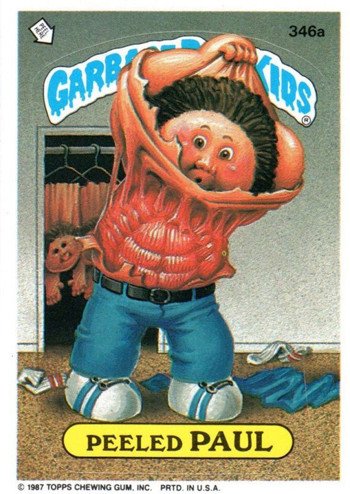 A closet full of human-skin suits? Any kid who wanted to trade for this card was clearly a serial killer in the making.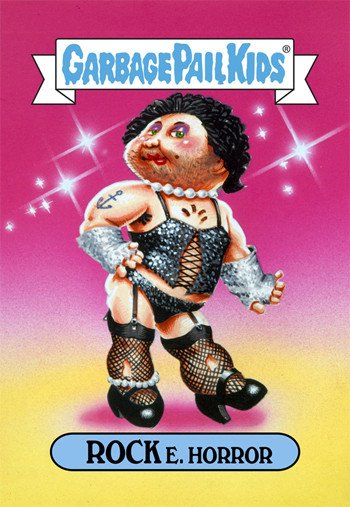 Technically he's a take-off on Dr. Frank-N-Furter, not Rocky Horror. But still, good work using a homicidal bisexual transvestite to make kids giggle!

Ruby is such a square.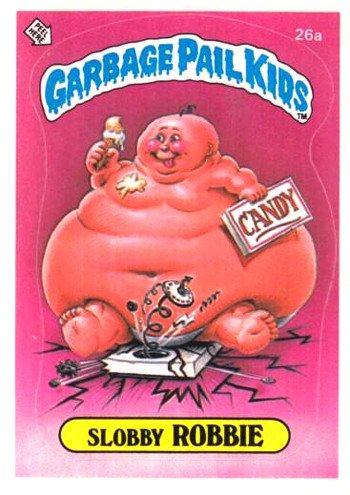 This joke may be lost on today's youngsters, since this is actually what children look like today.