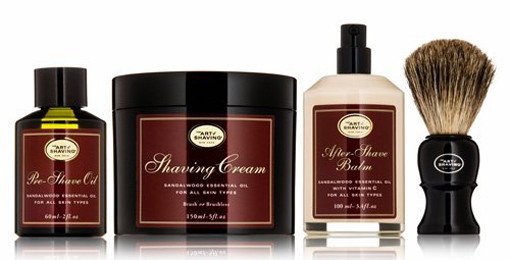 Historically, guys weren't expected to know a lot about grooming. The basic expectations were to bathe somewhat regularly, brush your teeth a couple times a day, and use whatever razor was available to shave as often as the job you had dictated. These days, however, a lot more is required. You need to look better at work and you need to look better for women — and you probably wouldn't mind less razor burn and hair that doesn't stick up in weird directions.
Also: 9 Great Shampoos For Guys
In order to make sure you meet today's minimum grooming requirements, you're going to need the right tools. Don't worry — they're not hard to find, they don't cost a fortune, and they won't require you to spend a ton of time getting ready. They'll simply make you look better and make your life easier.
Pictured #1: The Art of Shaving Full Size Kit — Sandlewood ($85 @ Amazon.com)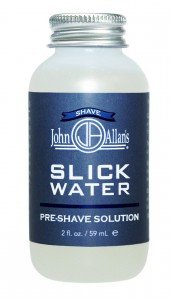 #2. Pre-shave: John Allan's Slickwater ($25 @ Amazon.com)
If you want a really perfect shave, it helps to augment your shaving cream/gel with a pre-shave oil/gel. John Allan's new "Slickwater" uses tea tree oil to help lift your pesky follicles for an even closer, non-damaging shave, and oat extract to reduce dreaded razor burn. Just massage it into your skin before lathering up — or if you want the same kind of experience you'd get in one of John Allan's hair salons, have a smoking-hot stylist do it for you.
Next: Your Razor