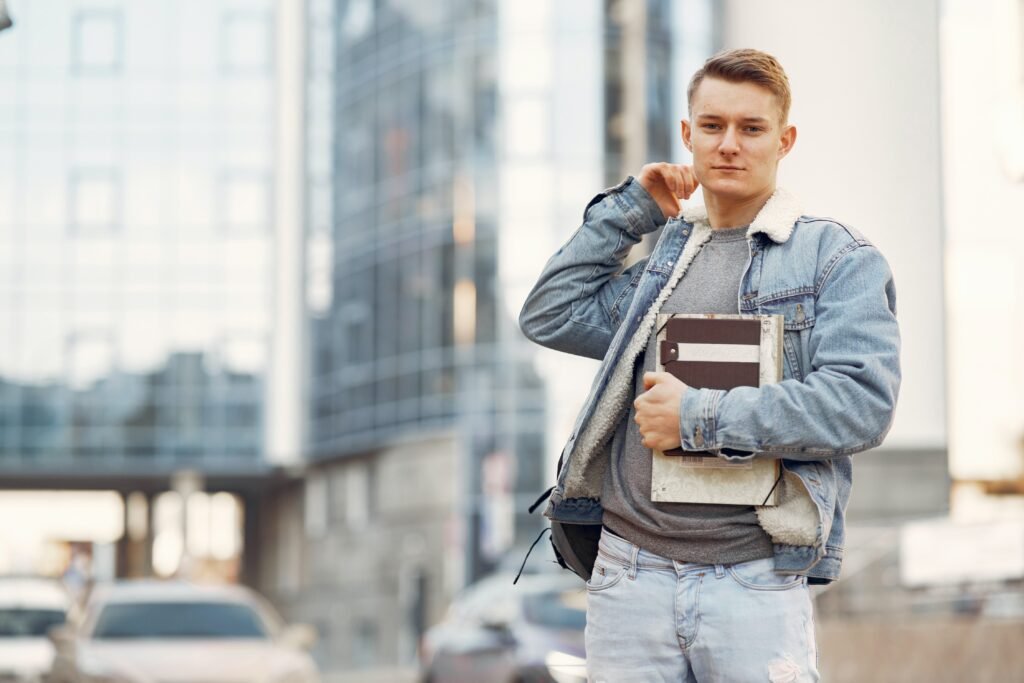 If you are willing to balance between individuality, comfort, and style – dressing casually is a choice just for you. No matter what you prefer: upscale, down-to-earth, or rugged – casual style is full of opportunities to wear what is comfortable for you.
Don't be surprised when you hear that men's casual style is not just a pair of sneakers, a t-shirt, and jeans.
What is casual wearing?
Casual-dressing people can wear suits in everyday use in a relaxed way, but it still adds some elegance to impress others. Read more on https://paperap.com/education-in-america/ to know everything about education and uniform at college. The casual style mixes different garments that match to create your unique look, but the main feature is comfort and availability for everyday usage. Experiments are welcomed: you can easily find out what suits you best, so you can wear literally what you want, still staying stylish. Style guidelines urge you to remember that you are out of your private place, however. Even though you are absolutely free to choose — casual wear gives you the challenge to feel the situation and venue to find the right balance between overdressing and pajama party style.
Even though the casual style is strongly influenced by trends — there are some timeless rules that can become building blocks of your own style. Also, we have looked through the two options in this article: one is budget-friendly, and another is for those who don't mind paying extra.
Jeans
Fitting jeans had become the backbone of men's casual style in 1950'th, and it has never changed since those times. But we still have what to add.
For a more polished and at-work appearance, you will need a straight-leg pair in darker colors.
At the same time, lighter hues and cuts can make you look more laidback and off-duty.
Casual T-shirts
Casual men's wardrobe now has to include T-shirts. They are versatile, comfortable, stylish, and can fit whatever else you are going to wear.
The first rule for T-shirts is to keep them simple: classic crew-neck ones in plain colors such as white, navy, and black will become a great point to start.
But it is always important to find the right fit for your T-shirt according to your body type. You want a T-shirt that hugs your body but doesn't look like a second skin.
Polo shirts
Polo shirts are more formal than T-shirts and are other important units in your wardrobe. It would be a mistake to wear a premium pair of jeans with a polo shirt. You don't need to spend a fortune on your polo shirt; it is much more important for polo to fit.
Of course, there are a few premium polo shirts made of high-quality materials and cut, and nobody will stop you from buying it.
Casual shirts
The next level of formality is long- and short-sleeved shirts, and they are another essential part of your wardrobe when you want to look a little more shaper.
Try to start with more classical colors, the same as for T-shirts while building your wardrobe. A classic white shirt is fundamental. Also, when trying your new shirt, make sure that it looks good when the shirt is left open to the third button as well as when fully buttoned up. Unbuttoning and rolling up the cuffs can be a useful tip when you need to look more relaxed.
Chinos
You have to mix things from time to time, and Chinos instead of jeans will be a perfect choice. Wearing chinos with your usual outfit will absolutely change your appearance.
Have a closer look at classic colors because they are easy to match and invest more in the right cut and comfort. Also, chinos can be a perfect choice for occasions with ambiguous dress code, especially when it comes to smart casual or business casual.
Casual style is full of options and can offer you comfort and personal touch at the same time. But don't be dependent on the trends and fashion too much, they tend to change each week. Remember that the next seasonal trends may be different, but casual classics will still be classic for many years.