How To Build A Body Like Hemsworth's Thor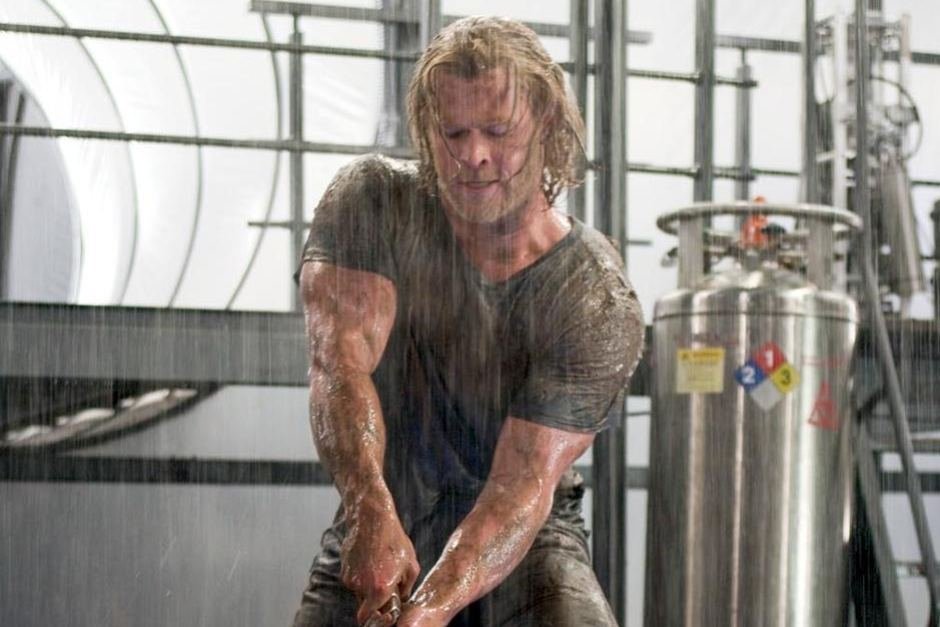 You don't think of Chris Hemsworth as the dude from A Perfect Getaway. You know him as Thor in the Marvel Cinematic Universe. To snag that role Chris had to undergo some serious training to get the jacked physique. Here are some ways he did it …
How to Look Like Thor if You're Skinny
Skinny guys often believe that to get bigger they have to eat a shitload of food. Not really. The key is to keep track of how much calories, proteins, carbs, and fats you take in. Tracking your intake is essential and for that you can might wanna try things like MyFitnessPal or just write it down all the stuff you eat every day. It might be useful to get a scale to weigh the food you eat, so you keep an eye on the exact amount of food you're consuming. Weighing your food is only necessary at first, because later own you'll get used to it so you can just look at it and tell straight away if the amount is right. Once you're off to a good start, you'll  be amazed how little you'll need to eat in order to gain weight. So, tracking your intake coupled with a very strict workout program, is what you need.
How to Look Like Thor If You're Overweight
To lose weight but put on muscle your meals must be protein-centric. The amino acids strung together help protein synthesis take place. This helps rebuild muscle tissue (rest is actually where your body rebuilds itself). This will take some time though, and bear in mind that it doesn't have to be complicated or rigorous. There are very simple ways to lose weight and even if you're a beginner at the gym, it's all possible.