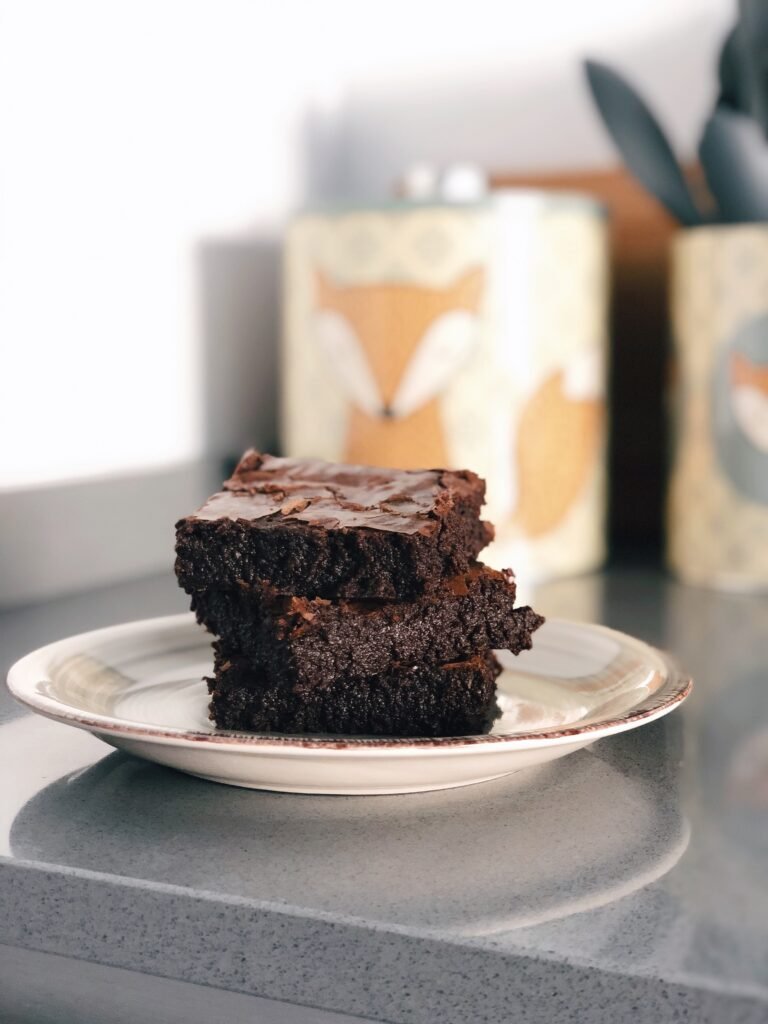 Looking for cannabis recipes that are easy and delicious? Click here to get step-by-step instructions for mouth-watering weed brownies!
Did you know that there are over 22 million people in the United States that consume cannabis and weed edibles each month? Weed brownies are one of the tastiest and easiest ways to consume weed edibles, but how nice would it be if you knew how to make your own?
Making your own pot brownies is a great way to engage your taste buds while enjoying the many benefits of safe and delicious brownies with weed. The good news is that you've come to the right place to learn how to make brownies of your own. It isn't a difficult process and it will allow you and your friends to enjoy cannabis brownies whenever you want.
Continue reading to learn all of the steps of making weed brownies from your own home.
How Much Weed Should You Use For Your Weed Brownies?
First and foremost, it is important to know how much weed to use when you decide that you want to learn how to make brownies with cannabis. There is actually a great benefit to making your own cannabis brownies because you have control over how much weed goes into the batch. This determines how potent your homemade edibles will be.
A good starting point for the amount of cannabis to use when making weed brownies is around 1/8 ounce. A good way to measure it if you don't know the weight is by using tablespoons. Three tablespoons will give you close to 1/8 ounce of weed when you're mixing you're learning how to make edibles.
Tips and Tricks
One important thing to know before you start mixing the batter for your delicious weed brownies is that you'll need to decarboxylate the cannabis. This helps to get the most out of the THC and other compounds in cannabis so you'll enjoy your weed brownies more.
This is just a scientific way of saying that your weed needs to be heated in order to fully unlock the psychoactive properties within cannabis. For example, a blunt won't get you high unless you light it.
A good-sized batch of weed brownies will make a total of 16 brownies in all. Though it might be tempting, do your best to avoid eating more than one of these brownies in one sitting. If you're new to weed edibles then start small and work your way up. Eat a bite or two and see how you're feeling before eating more.
You'll also need to be patient as edibles take as long as 90 minutes before you really start to feel the effects of the weed. You'll also need to take the strain of marijuana that is used for the brownies into consideration. This is due to the fact that different strains have different levels of THC in them.
One last thing to be aware of before you consume any weed edibles is that weed does have side effects on you if you consume too many weed edibles. You'll potentially experience motor impairment, tiredness, agitation, or anxiety. The best approach to take is to eat a little bit at a time.
Weed Brownie Ingredients
There are certain ingredients that you'll want to use to get this weed brownie recipe just right. Here is a closer look at everything you'll want to include in your weed brownies for the best and tastiest results.
1/8 ounce of ground cannabis
1.5 sticks of unsalted butter
4 ounces of quality chocolate
1 3/4 cups of coconut sugar
1/2 teaspoon of salt
2 teaspoons of vanilla extract
3 eggs
1 3/4 cup of flour
You should also feel free to add in any other ingredients to add to the flavor as you see fit. Mint leaves make a great option if you want that Girl Scout cookie taste of a thin mint with your weed brownies. It also goes a long way to combat the flavor that comes with cannabis in the brownies.
Baking Instructions
You'll want to start with preheating your oven to around 240 degrees Fahrenheit. You'll want to bake your weed for around 50 minutes and check its status every five minutes starting around the 35-minute mark. Once it looks good you'll remove them from the oven to cool.
From there, you'll melt butter into a saucepan over low levels of heat and add your baked cannabis into the melted butter. You'll want to let that mix simmer on low heat for the best results. Cook the cannabis and butter mix like that for around 40 to 45 minutes and then remove it from the heat source so it can cool.
If you own a cheesecloth then you'll want to strain your cannabis-butter mix through it into your measuring cup in order to remove any solids from the mix. While you're doing that, be sure to get your oven preheated to around 350 degrees Fahrenheit and get your baking pan greased up for your brownie mix.
Next, you're going to place your chocolate into a mixing bowl and proceed to melt it in your microwave. You're going to then mix your melted chocolate with your cannabis-butter mix until it combines, and then mix in your vanilla extract, salt, and coconut sugar.
From there, you'll want to begin mixing in the eggs. Mix in one egg at a time and make sure that it is mixed in completely before moving on to adding the next egg. Next, you'll want to add in the flour. After that mixes in you'll add this brownie mix to the baking pan and place it in the oven for 25 minutes. Keep an eye on it to make sure it doesn't burn.
After it is done baking you can leave it on the countertop to cool or place it in the refrigerator. After your weed brownies are cooled off you're good to cut them into pieces and store any leftovers for enjoyment at a later date.
Start Making World-Class Weed Brownies From Home
Many people love the fun and convenience that weed edibles provide, but nothing is more popular than classic weed brownies. The good news is that you're now equipped with everything you need to know in order to make your own weed brownies from home. Just be sure to limit your consumption to prevent the negative side effects.
For more insightful information on a range of topics, make sure you read more of our blog posts today.