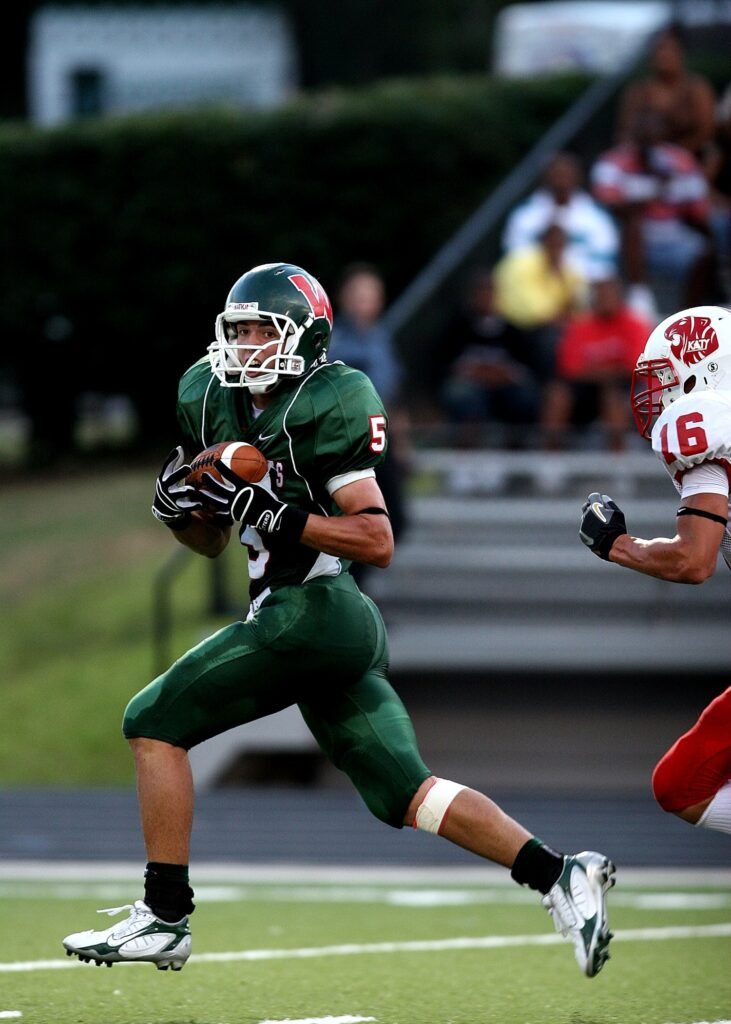 Can you believe that it's already time for the 2021 college football season to kick-off? The so-called "Week Zero" will start on August 28 with a small slate of games before the rest of the college football teams get in on the action on September 4.
This is exciting news for all the sports bettors out there. It means that they can once again begin plopping down bets on college football games every Saturday.
If you're planning to join them, you should take the time to learn about the latest football betting strategies first. You can put yourself in a position to make some serious cash this college football season by employing the best betting strategies.
Continue reading to find out about some of the strategies you should utilize while betting on NCAA college football games.
Begin by Browsing Through the College Football Preseason Rankings
It can be a little bit difficult betting on college football during the first few weeks of the season. This is because of all the turnover that occurs on college football teams from one year to the next.
It's not always easy to tell which college football teams are going to be good. But you can get some general sense of which teams will be worth betting on by reading through the preseason rankings.
These rankings will shed some light on the teams that are expected to dominate during the college football season. They'll help you avoid going in blind when it comes to betting on college football games.
Get Into the Habit of Checking College Football Lines Early in the Week
Every week throughout the college football season, the various sportsbooks throughout the country will release their betting lines for games. These lines will usually come out on Sundays and sometimes Mondays for the following week.
You should get into the habit of seeing what the lines are early on in the week if you can. It'll give you an opportunity to see which lines stand out to you right away.
You should start circling the lines that intrigue you the most so that you can do your homework on them later. Whatever you do, you don't want to wait until the last minute to look at lines and place college football bets. This is one of the least effective college football betting strategies.
Monitor How College Football Betting Lines Change Over Time
One of the reasons why you should stay on top of the college football betting lines is because you'll see them change over the course of a week. They might go up or down depending on how much money is bet on them.
And if you see a line change dramatically, there is typically a reason for it. It often means a "shark"—or a betting pro—has put up a large sum of money on a game.
By monitoring college football lines, you might be able to ride with the sharks out there and get lines that offer a lot of value. This could prove to be the best college football strategy for those who are always all over the betting lines.
Do the Necessary Research on College Football Games
When you bet on college football games, you should do more than just bet on the teams that you think are going to win. All your bets should be rooted in research that you've done.
When you're thinking about betting on a college football game, you should look at:
How two teams have fared against one another when playing in the past
What the weather is going to be like for a game
Which injuries could impact the outcome of a game
The more than you're able to learn about a particular matchup, the more confident you'll feel when you place a bet on it.
Turn to the College Football Experts for Help When You Need It
Don't have a ton of extra time to devote to researching college football games? That doesn't mean that you can't still place bets on them.
It just means that you're going to need to rely on someone else to do your research for you. And there are lots of college football experts that will be willing to help.
You could, of course, turn on ESPN every now and then and see what their experts have to say. But you'll be better off going online and finding experts who can provide you with winning picks.
Doc Sports is an excellent example of a website that can benefit you when you're betting on college football.
Try to Limit the Number of College Football Games You Bet On
On any given Saturday in September, October, and November, it's not uncommon at all for there to be dozens of college football games. There are many instances in which there will be over 50 games on a single day!
Because of this, some sports bettors will try to bet on as many of them as they can. This is not a good way to go about betting on college football.
Instead, you should make it your mission to hone in on just a small handful of games that seem to offer value to you. You'll be able to research them more thoroughly than you would be able to if you were betting on over ten games at once.
Use These College Football Betting Strategies to Your Advantage
Betting on college football can be a whole lot of fun. It can make the fall season even more exciting than it already is.
But if you don't utilize the right college football betting strategies, it can also add some stress to your life. It's why you should use each of the strategies listed here to your advantage.
These strategies will help you put in the best college football bets. You'll wonder why you didn't start using them sooner once you see the money rolling in.
Find more helpful tips on betting on sports by browsing through the other articles posted on our blog.