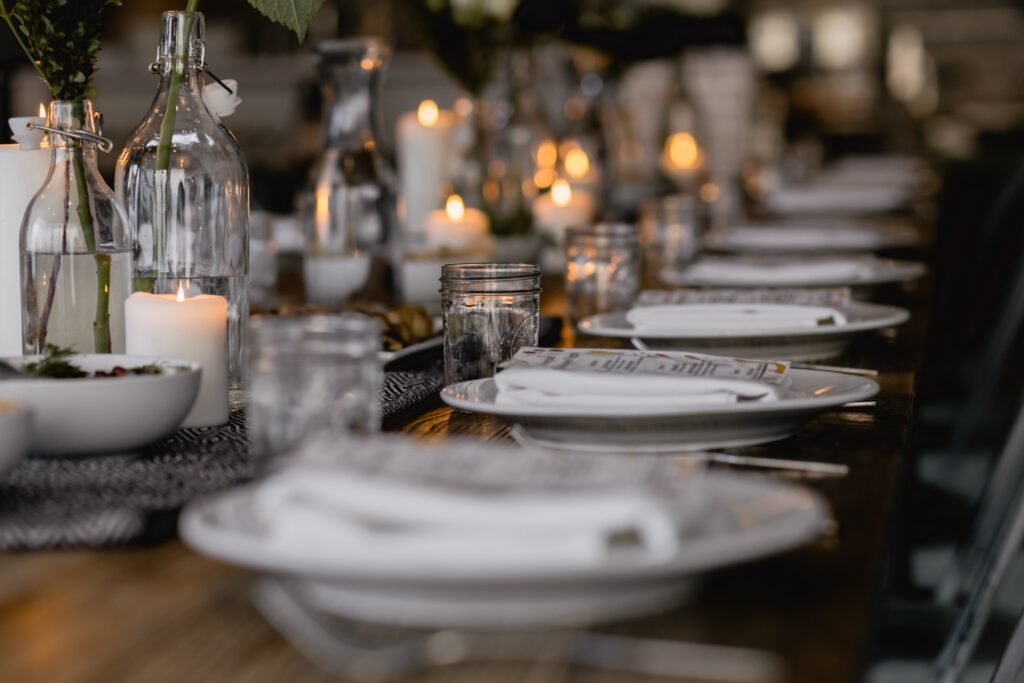 A dinner party is an excellent way to have friends come over to your house. You get to share stories and experiences. You may have moved to a new city and want to familiarize yourself with the friends and culture around you. Or, it might be a long time since you have had friends or family over to spend time together. Inviting your friends to your place can be an excellent way to catch up. Whichever the reason for hosting a dinner party, you want to ensure that it is the best and have everyone entertained.

For a dinner party to be a success, you have to plan before. Also, you have to ensure that you prioritize your guests' comfort. You need to prepare drinks, food, and fun that will keep them entertained. Due to this, you need to have proper prior planning. In this article, you'll learn tips on how to plan a successful dinner party.

Order Wine Online
Wine is an essential item at any dinner party. You can have your guest sip some wine as they wait for the core meal. You can supplement this with some snacks or punch drinks. Wine can also be drunk after the meal as people catch up and story tell. Therefore, you should ensure that enough wine is stocked for the party. After you've confirmed the number of guests who'll turn up for the party, you can approximate the number of wine bottles you'll need. It is recommended that you order more so that your guests don't run out.

It can be a hectic job to organize the party while going shopping for items like wine. It can be easier when you buy wine online. It'll only be a few clicks away, and your wine will be delivered to your doorstep. It will save you time to focus on other activities like preparing food.
Make a Timeline
It is easier to pull off a dinner party when you have advanced timing. You need to have a list of everything you will need for the party before making it happen. By doing so, you'll reduce chaos and never forget anything essential for the party.

Hiring caterers can be an ideal way to have your food ready before the guests have arrived. However, this can be an expensive option, and you'll have to break the bank. Therefore, you need to keep it simple. Two weeks before the party, have your list ready, ensuring enough dishes for the guests. Also, this is the time to send invitations and know the number of guests you'll be expecting. Also, it's time to think about aesthetics and décor.

One week before the dinner party, you need to have a list of the guests that have been confirmed. It would be best if you verified their dietary restrictions since some might be allergic to some foods. Also, it is time to determine the foods in season and those prepared a day to party. Pick candles and other décors you'll need for the evening. Use beautiful flowers to add accents to the table.

You'll want to have everything ready for the party. During dinner, you don't want to be up and down, cooking foods and ordering items. It is a time to catch up and have a fun experience with your friends. Therefore, you'll want to arrange all the food you previously cooked on the counter. Also, you'll need to set up a drink and snack station before the guest arrives. Get dressed for the occasion, and have the guest find you ready to host them.

Set the Ambience
Adding a few simple ideas to your dinner party would make significant differences. Order fresh flowers to decorate the dinner table. Also, use your pre-ordered light-scented candles to set a subtle mood. Therefore, you want your guest to relax, dim your lamps, and string fairy lights across the ceiling or walls.

Music plays an integral part in making your guest comfortable. Have a crucial playlist that goes with the theme of the party. You can find exciting dinner party playlists on music platforms like Spotify. You can also invite a friend with good taste in music. They'll ensure that they keep the music playing as you do the last touches for the party. Remember, you are the host and not the DJ!