The gambling market is predominantly online today. There are new entrants into the online gambling sphere with every technological advancement. The tremendous growth fueled by receptive laws to gambling on Canadian casinos online and internet connection prevalence is expected to increase in 2022.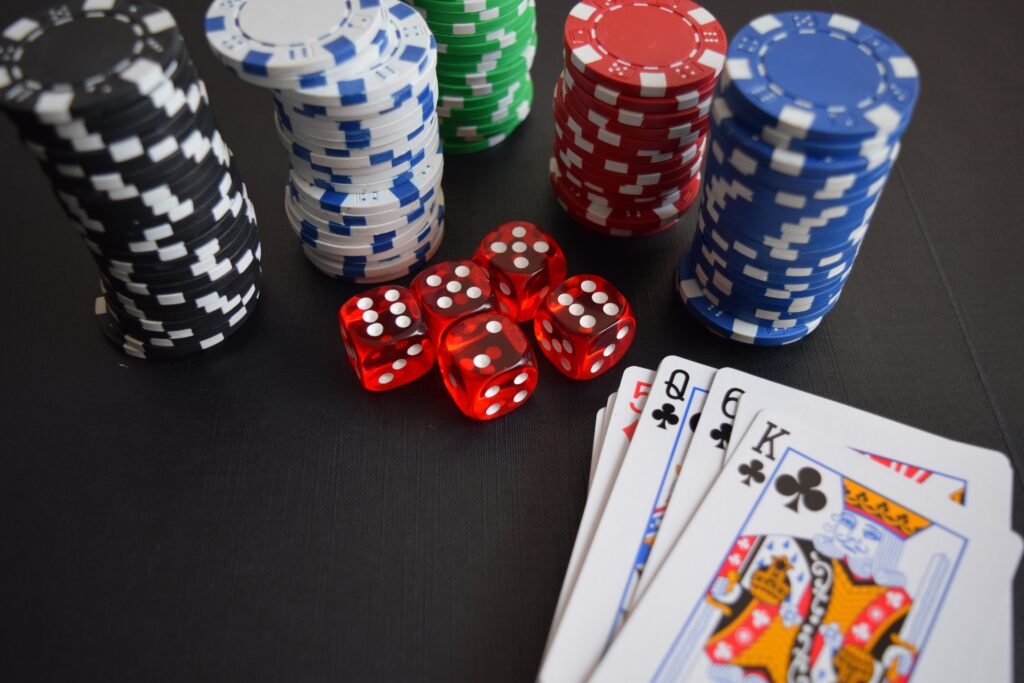 According to Statista, the market cap of online gambling is expected to surpass the 92.9 billion dollar mark that the research firm predicted. At the heart of such rapid growth are robust online gambling models meant to increase user experience and thereby attract more clients.
Market perspectives continually change; it is wise to understand where the perspective is shifting for gambling trends. We believe the following trends will shape much of the 2022 market.
Live Dealer Casinos
Live dealing casinos add an important feature we need – a social element. Live dealing casinos registered a meteoric rise during the pandemic as they bridged the social gap.
You would remember, you couldn't go to Vegas, interact in person with other gamblers until live dealing casinos came about. Live dealer casinos recreate the authentic gambling experience and package it into your smartphone or PC.
In 2022, live dealer casinos are expected to be the industry standard for gambling. Users will interact on the site and even form their gaming lounges with side bets.
VR Enabled Gambling
VR and AR gambling are in the same boat of live dealing. VR has been slow to ease into the mainstream gaming market. But that's what you would expect from a pricey VR headset.
If recent developments are anything to go by, we may expect immersive experiences in online gambling. Chipset manufacturing companies in Taiwan are stepping up the production of affordable chips that can process data-intensive virtual reality environments.
Soon you may be able to immerse yourself in a Vegas casino without going to Vegas. All that at the comfort of your home, and you won't have to pay through the nose to access the VR Enabled devices. 2022 seems like a promising year for VR.
Augmented reality is coming in at a close second to VR. The former requires an extra skill set to code the environment, which online casinos haven't invested in yet. But technology is a sweeping wave, and it's either you ride the wave or drown in it. The best option is to ride in it.
Increased Gambling Offerings
Think of any sport. The sport you have in mind has gambling platforms with some offerings on where you should wager. It may be the home team to win, draw, or lose. Getting into the intricate details, you have multi-goal bets, double money pay lines, and an ensemble of side bets.
Common table games such as poker, baccarat, and roulette have side bets. In brick and mortar casinos, the side bets are unregulated, and some players usually approach the house with complaints.
Online gambling promises a safer and regulated gambling platform. The firms increase betting offerings every passing day to deliver on their promise. In addition to your conventional betting options, you can tailor yours too.
Modern gambling sites leverage their algorithms to determine the odds. You can combine selections to increase the odds. It's amazing what some gamblers have achieved by combining bets.
Since almost every video and physical games have a gambling option, 2022 will attract more custom offerings. You may even wager on a regular eSports contest or a Call of Duty deathmatch.
Safer Gambling
For a long time, the online gambling market has been the wild west of gambling. Fraudulent attacks and scamming were the order of the day. All the negative highlights gave online gambling a bad rep.
The government is a forerunner to safer gambling. Governments form the framework for other legislations that betting firms leverage to create their own rules.
KYC and 2FA are the minimum security measures online gambling sites employ to protect the gambler's data and funds. More superior gambling firms have seed phrases that only you own. You cannot log in to the account without entering the phrase.
Other measures are two-layer encryption and random AI checks on gamblers' accounts. Machine learning in gambling is expected to be the standard for security measures to provide safer gambling.
Bonuses
Everyone loves a freebie. Gambling firms, too, love providing freebies. Bonuses motivate gamblers to turn to the betting site. Cashback bonuses, first-time deposit bonuses, and other types are common in today's gambling market.
A newer trend borrowing from bonuses is promotions and custom bonuses. For example, if you reach a certain transaction amount, you can get tailor-made bonuses to suit your needs. The bonuses are extremely useful, especially if you are a habitual gambler.
Outlook
The main drivers of the gambling market in 2022 will be technology-based. A personal trend that's yet to penetrate the market is non-fungible tokens. First, they'll have to be accepted in mainstream finance before entering the gambling microeconomic.
We will keep you up to speed as the trends unfold. From the investor's perspective, it would be best to recognize the trends and incorporate them into your business model. For the gamer, expect a better and more enthralling online gambling experience.