If you're not one of the 35 million guys experiencing hair loss in the United States, odds are that you're also not obsessing over which hairstyle you strut around with. That doesn't mean guys are immune to changing things up every so often. If you're in search of inspiration for your coif, consider these cinematic hairstyles.
They may not be the norm, but we guarantee sporting a Mohawk, bowl cut, or curly gel-fro like these characters will get women to notice you. In extreme cases, it may even cause them to flee in fear or call the police. (Read: If you look as loony as Travis Bickle in a Mohawk, shave your goddamn head.)
1. RON BURGUNDY | ANCHORMAN: THE LEGEND OF RON BURGUNDY
This is a sculpted monument to manhood if ever one existed. Disparaging Ron's majestic hair will send him into a red-eyed rage, and for good reason. This is the kind of hair sonnets are written about. Just gaze at it and share its quiet beauty.
Also: 6 supps for balding dudes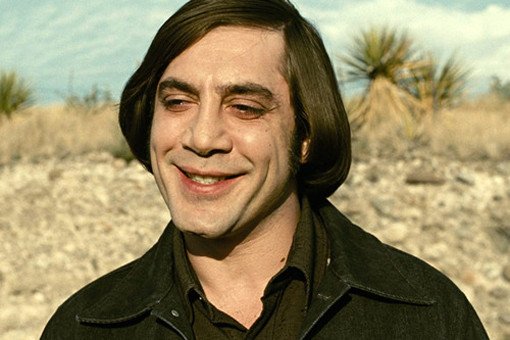 2. ANTON CHIGURH | NO COUNTRY FOR OLD MEN
Grown men with Prince Valiant bangs are either Shakespeare in the Park extras or sipping juice boxes at the park with their 90 year-old parents. But Anton changed all that, making this look utterly terrifying for entirely different reasons.
Also: 6 great shampoos for guys with thinning hair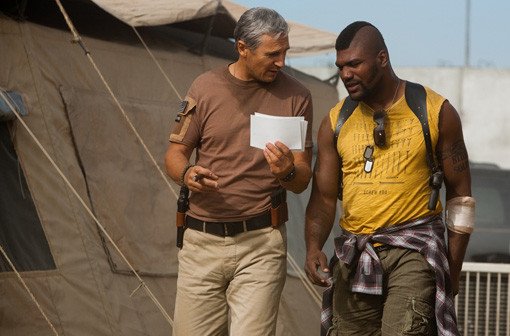 3. B.A. BARACUS | THE A-TEAM
OK, sometimes the head shave works. B.A.'s iconic Mohawk is like some kind of WWE entrance music at the end of the A-Team. When he finally gives up his vow to be passively non-violent and reaches for the clippers, you expect an announcer to be like, "What's this? THAT'S B.A.'s MUSIC!"
Also: Read this before you dye your hair