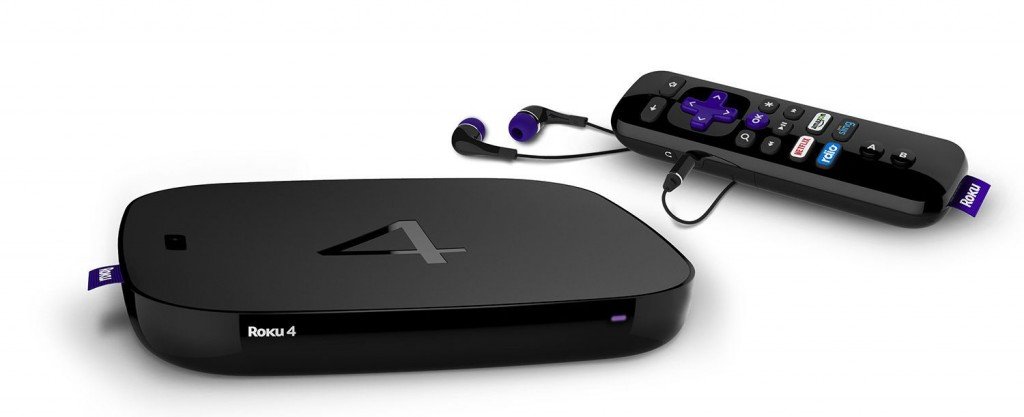 After months of rumors and some leaks along the way, the Roku 4 ($130 @ Amazon.com) has finally been unveiled — just in time for people to start emptying their wallets for the holidays. Since cutting our cord about three years ago, Roku has been our go-to home streaming device. And we're planning to pick up the latest model (we've already tweeted our request to Santa).
The Roku 4 features all the streaming capabilities of the Roku 3: stream music and movies with more than 2,500 apps (including HBO Now, Netflix, Amazon Prime, Sling, and Hulu), as well as showcase pics and access documents and other content via USB. But there are a few key changes.
For one, the price point. It's up $30 from the Roku 3, but with good reason. You get the ability to produce 4K Ultra HD picture quality — which is like HD but, evidently, four times better. Additionally, you get more memory, a faster processor, better Wi-Fi, and an optical audio output. So the $30 is well worth it.
Also: Cure Your Allergies — With Technology!
Plus, another cool new feature is the remote locator. When you inevitably lose your remote beneath a crumb-filled couch cushion, hit a button atop the device and it'll alert you to which cushion the remote is buried under.
Search functionality has also been revamped; since your fingers are most likely tired from sending countless texts and taking selfies, use voice search to get results by actor, title, or director. A new mobile app also allows you to control features like search, your remote, and more from your smartphone.
Above all, if Santa denies our request it'll be a while before we forgive him. We need our Roku 4 because … we're spoiled. And if he doesn't comply, it'll be all out war. Your move, Kringle.