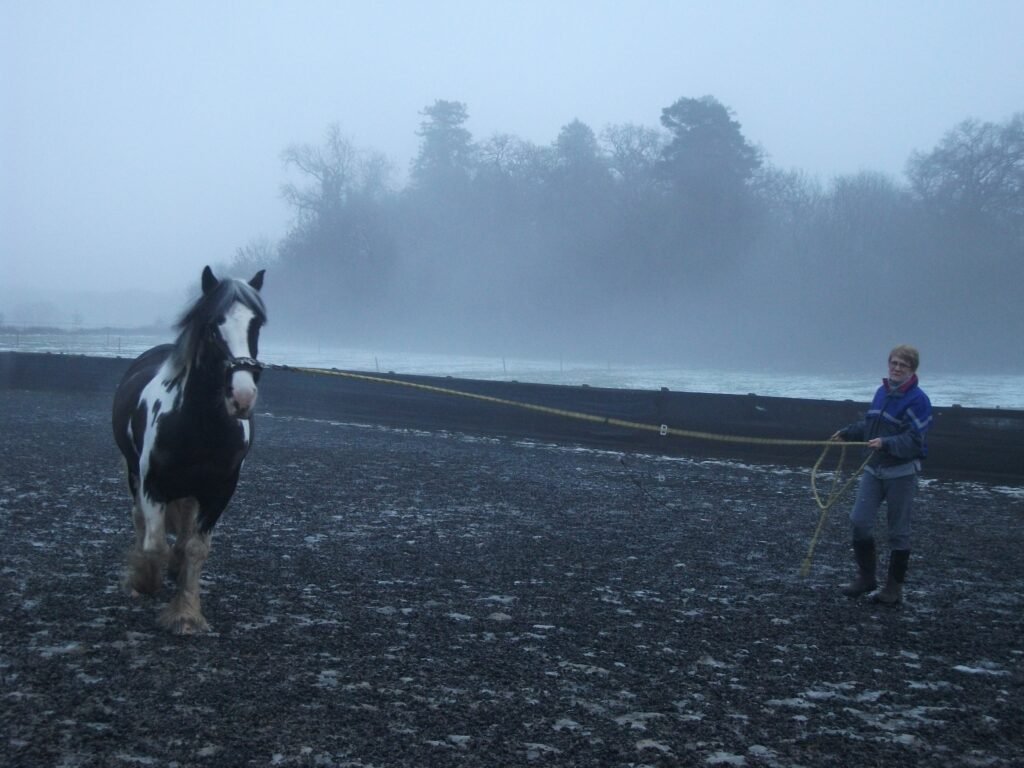 Introduction
Behind every horse that you bet on, there's a team of specialists who are responsible for the upkeep, riding, and training of the animal. These teams work tirelessly to keep the horse healthy and in a competitive shape for their day at the races. This means these figures are just as important as the jockey when it comes to picking out the winning horse.
Today we have a short guide on the best horse trainers to bet on. That means we've detailed the best horse trainers in the industry right now. If you see one of the below names attached to a horse, you can rest assured that they have received top-tier training and will put in a good performance when the gates open.
Finding all the relevant information can be tough. Fortunately, there are services out there that will help you decide who to bet on.
10. Todd A. Pletcher
The first horse trainer you should look out for is Todd Pletcher, the winner of the Kentucky Derby – twice. He was awarded as late as 2017 and has also been voted into the United States Racing Hall of Fame. That makes him one of the greatest horse trainers in the world right now. That and the fact that his horses have won hundreds of races between them.
9. Bob Baffert
Bob Baffert's best projects are American Pharoah and Justify, two horses that won the Triple Crown in 2015 and 2018, respectively. Baffert's horses also have accrued 8 Kentucky Derby wins, the latest being as soon as 2020, and his record solidifies him in the US Racing Hall of Fame. His first successful horse was Silver Charm, a name that horse bettors may know.
8. Chad C. Brown
Awarded the Eclipse Award for Outstanding Trainer in both 2015 and 2019, Brown has won so many awards that only two other trainers have surpassed him, one of them being Pletcher. Ten of the horses that Chad Brown has trained have won the Eclipse Outstanding Horse awards and one of them, Preakness Stakes, won the Triple Crown in 2017. For a younger horse trainer, he's racked up an impressive record of over 1800 wins and is expected to continue this streak when lockdowns ease.
7. Steven M. Asmussen
Steven Asmussen is a much more experienced trainer than Brown, racking up over 8,000 wins across his career. Five horses under his guidance have won the US Champion Thoroughbred Trainer award. After a few years of hiatus, he's resumed his training activities as of 2020 and 2021. He has many records under his belt too, such as winning the most North American races in one year and being the highest-earning trainer for multiple consecutive years.
6. Gavin Cromwell
Since his start in 2005, Gavin Cromwell has trained horses to win the Grand National, the Gold Cup, and an Olympic Gold Medal. That's quite the trio of accomplishments. He also trained Espoir D'Allen, a French-bred horse that was Irish trained by Cromwell and won the 2019 Champion Hurdle before tragically dying shortly after. If you want to catch some of his horses out on the racetrack, he seems to be focusing on races in Mainland Europe at the moment.
5. John Patrick Ryan
Another trainer who practices some of the great Irish horse-training tradition, John Patrick Ryan earned his license in 2005 and established his own stables in that same year. He has nearly 200 wins to his name, which is impressive for a European trainer who has been in the game for as short a time as he has. He may be an up-and-comer in the training field whose horses may make for good picks.
4. Willie Mullins
Willie Mullins, or W. P. Mullins, is another Irish racehorse trainer who has made waves in the European horse racing scene. That's partly because he was a great jockey before retiring and turning his hand to training racehorses instead. Many who know him also know that he focuses on fielding horses for the Cheltenham racing festival, winning over 78 titles there in total. Next time you're betting on a Cheltenham race, keep an eye out for one of Mullins' horses.
3. Harry De Bromhead
The winner of the 2021 Grand National was a horse called Manilla Times. The horse's trainer was just the latest in a lineage of racehorse trainers, a man called Harry de Bromhead. After inheriting the family stables in 2000, he has scored over 100 career wins including Cheltenham, the Irish Championship Hurdle, and of course the Grand National. Another horse under his tutelage, Honeysuckle, is also having a winning streak as of the writing of this post.
2. Paul Nicholls
Paul Nicholls is a trainer you should look out for when you're interested in jump races. When it comes to the major jump races, Nicholls' horses have won all the awards you can think of. If you've heard of Denman, Azertyuiop, Master Minded, or Kauto Star, those were Nicholls horses who have all found success after learning his racing methods.
1. Brad H. Cox
Lastly, Brad H. Cox has scored over 1,500 career wins, which started in 2004. As of 2019, he has scored three Major wins in the prior three years. He wasn't even taken seriously as an elite trainer until 2018 when his immaculately-trained horses forced the industry to notice him.
We've mentioned the Eclipse Award for Outstanding Trainer when we talked about Chad Brown. Brad Cox is the current holder of that award and has recently seen his trained horses winning the Triple Crown and winning the Breeder's Cup over the last year or so. This gives him a 2020-2021 win rate that makes him an attractive option when considering which horses to place a wager on.
In Summary
With the ten trainers above, you've familiarized yourself with some of the biggest names in the business. When a horse has been trained by one of these guys, you're guaranteed to be in for a show. If you've placed a bet on them, they might just win.