Online poker continues to be one of the most popular forms of gambling, with a spike in activity seen during 2020 as a direct result of the coronavirus crisis.
With land-based casinos across the United States forced to close their doors due to lockdown measures anyone who wanted a bet has had to go online, with online poker a great option.

Why has poker become less popular?
It is fair to say online poker is no longer at the heights it hit in the early 2000s, when revenues from the activity were said by Christiansen Capital Advisors to have rocketed from just $82.7 million to $2.4 billion between the years 2001 and 2005.
Here, we examine the rise and fall of online poker – and examine what is next for the sport.
How did online poker get started?
Online poker has been around since the 1990s, but it was not until internet availability reached much higher levels that the activity started to take off in a big way.
Real money games were first offered by Planet Poker in 1998, but it would be a few years later until online poker began to capture the imagination of the public across America.
One moment often cited in the rise of online poker was the 2003 World Series of Poker. Many poker sites ran satellite tournaments, for which the prize was a hot ticket into the WSOP.
It was in one such event that Chris Moneymaker – a truly great name for a poker player – won his place at the 2003 WSOP Main Event. Against the odds, he went on to take the top prize of $2.5 million, having paid just $86 to get into an initial PokerStars online poker card room event.
Moneymaker's win out of nowhere made it seem like anyone could become a poker millionaire.
Online poker: the boom years
After Moneymaker's win in 2003, the next year's World Series of Poker saw three times as many people enter, signalling the start of the online poker boom around the world.
In the 2004 WSOP Main Event, four of the finalists made it to the last table after qualifying through an online poker room, indicating the sport's place as a real meritocracy.
Indeed, it is estimated that during the boom years of online poker – which roughly ran from around 2003 to 2006 – the number of people playing the sport doubled every single year.
Some people have also claimed another factor in the rise in online poker during this time was the NHL lockout of 2004-05. This is said to be due to the fact ESPN suddenly had a lot of airtime to fill and chose to do so through broadcasting an increasing number of poker tournaments.
A drop-in interest, then recovery
As with any boom period, the rapid growth of online poker had to come to an end eventually.
In 2011, a day that came to be known as Black Friday had a transformative impact on the world of online poker. PokerStars, Full Tilt and Absolute Poker – three of the biggest names in online poker – saw their domain names seized by the U.S Department of Justice.
PokerStars paid $1 billion in fines with the sites accused of scamming their players. It was claimed that Full Tilt was in effect a Ponzi scheme and had stolen $300 million from players. PokerStars co-founder Isai Scheinberg is still awaiting sentencing for his part in the scandal.
Even almost a decade after Black Friday, the legality of online poker in the United States is a subject of much confusion.
States such as New Jersey, Nevada, Pennsylvania and Delaware offer legal online poker, but there is little stopping people in the rest of America from accessing online poker sites.
The future of online poker
Though online poker is not what it used to be, gambling at online casinos has flourished and there are now thousands working in saturated markets.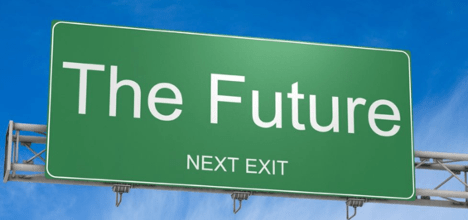 At a crossroad
Online poker is one of the few industries to have benefited as a result of COVID-19, with sites reporting massive growth in traffic over the course of the past few months.
The 2020 WSOP had to move online – it was postponed from May to later in the year – indicating the possible future direction for the poker industry. However, holding it with online play was far from easy, with players having to travel to either Nevada or New Jersey in order to take part.
Even as bricks and mortar casinos in America start to reopen, their safety measures to prevent the spread of the pandemic could result in players opting to choose online poker at home.
It seems another poker boom could be just getting started in America – and all over the world.