If you don't have time to go to a traditional casino, the digital world is full of gambling games to try. Here are tips to winning at online poker for rookies.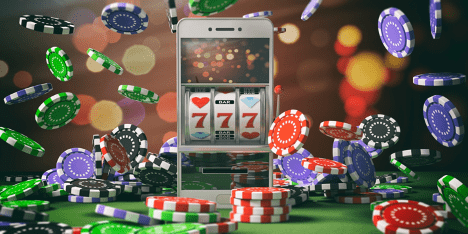 Do you want to start playing poker? Did you find yourself enticed by the charms of the game?
Because of the ongoing pandemic, online poker is booming in popularity. Because it's online, there is no concern when it comes to social distancing. People online play poker either for enjoyment or to make a quick buck.
However, being a beginner is difficult, especially when it comes to games like poker. You won't catch up to the pros who's been in the game but there's always room for improvement.
Do you want to become a better player? You might find our guide below rather helpful.
Here's how you can start winning at online poker:
1. Research the Game First
What's the first thing you need to when you're starting out a new game? Start by learning the rules and gameplay.
First off, be honest with your skills. Once you do that, the only way is up. You can improve your playing skills from here on out.
There are several tutorials or videos that teach the basic rules and gameplay of poker so you should look into that. Another way to educate yourself is to watch live games of poker and pay attention to what tricks and techniques they used. There are also a lot of books about poker game theories that you can read and study.
You can cut corners and play poker with friends for the fun of it. That's fine, but if you want to enter an online poker tournament then you better start with the basics.
2. Prepare for the Long and High-Tension Session
Did you know that the recorded longest poker tournament lasted over 48 hours? This is a rare phenomenon and doesn't happen often but this should give you an idea of how long these sessions can be.
But online poker is different. Once you start, it can get hard to quit. Online poker is a fast-paced game and some online casinos place a timer per player.
3. Pay Attention to the Game as Much as Possible
Traditional poker lets you see the actual players you are playing against. You can decide what to do by their demeanor and other visual cues you can pick upon. Whereas in online poker, you can only see your own cards and the other players' actions.
This could make decision making quite difficult.
It is crucial to pick up on your opponents' habits and techniques. By not paying attention, you may be losing some valuable information that can help you win in the long run.
4. Learn When to Fold
Folding is the act of backing out of the particular round if the cards on your hand are bad. There's always a chance that the cards put down could lead a straight or a flush. That's true, but you can't afford to be reckless.
When should you fold?
Check your cards first. If they're too low, you should fold early. Even if you nail a hand, there's a chance someone else has a higher set.
But remember that you are on the clock and if you took too much time thinking then you will get an automatic fold. You will miss out on a chance to win a bet.
5. Bet Within Reason
Don't let yourself get carried away when playing. You might have won several rounds but you never know what will happen next. The situation could change at the drop of a hat.
Learn how to bet the proper way. Don't go head-to-head yet if you're starting a new table unless that is your way of playing.
If the table that you got assigned has players that are raising the bet over and over but you don't have the money to continue the game then you're better off playing on another table.
6. Bluffing Is for the Strong
Once you decided to bluff, it's either go big or go home. Try to build up the bet money — the higher the better. In that way, you'll get more money but this is something you shouldn't do often.
If you lose after bluffing, other players are more likely to catch on when you try it again. This will make it harder to do it the second time around. You might lose your nerve and fold halfway the round so remind yourself to calm down and deal with the consequences.
However, this can work to your advantage. This will only work if your cards are great because you can double-bluff your way in this particular round. The other players might take the bait and call or better yet, raise the bet resulting in more money.
7. Rely on Your Experience
What better way to learn how to play poker than playing the game itself? Reading up articles and watching YouTube videos are great but you could learn so much better by diving into the game. As they say, the best teacher that we could ever have is experience.
Why don't you try Pink Casino? They offer a wide variety of casino games like jackpot slots, poker, bingo, and more. They also have a support team that makes gambling online safely possible!
And if you're a new player, you can claim a free 10 GBP within 3 days.
Poker is a long game that every round might be crucial but in the long run, there's no telling what could happen. But of course, don't forget to have fun. You will continue a game only when you enjoy yourself while playing it.
Follow These Beginner Tips for Online Poker!
Follow these tips to start winning at online poker! Whether you are a beginner or a professional, you never stop learning when it comes to poker. Take advantage of our guide and start winning!
Did you find this particular article useful? Then be sure to check out our other articles! We have a lot more tips and guides for you to discover and we cover a wide range of topics, from online gambling to vaping and more!