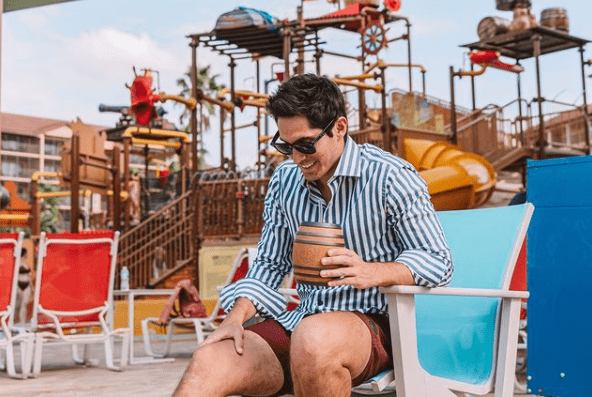 Guests expect certain standards and luxuries when checking in to a resort, such as high levels of cleanliness, exceptional customer service, and many fun activities and amenities.
If you are planning a vacation this year, you will likely want to book a getaway at a picture-perfect, comfortable, hygienic, and attentive resort.
Yet not all accommodations are created equal, and you must do your homework to avoid a huge mistake. Read this total resort roundup for 2022 to find out who's hot and who's not.
Hot: Westgate Lakes Resort & Spa, Orlando, Florida
Offering a brand-new 161,000-gallon Pirate-themed water park, spacious villas, and endless family-friendly activities, you will never fear boredom at Westgate Lakes Resort & Spa in Orlando.
Westgate Resorts is seemingly growing from strength to strength. In 2021, Westgate Lakes Resort & Spa opened its $12 million pirate-themed water park, Treasure Cove. It features a 575-foot lazy river, two 30-foot dualling water slides, a pirate-themed splash pad, a 258-foot wave pool, and an aquatic jungle gym. It almost guarantees family fun from the moment guests arrive at the hotel.
The 161,000-gallon water park complements its spacious villas, seven pools, luxury spa, 18-hole mini-golf course, various food and beverage options, and basketball, tennis, and volleyball courts.
The pirate-themed waterpark is proving popular with guests, too, with one commenting on TripAdvisor, "Amazing getaway! Loved my time here with my family. The water park was so much fun! The kids loved the Little Parrots Splash Zone."
Another reviewer stated, "We had the best service. The kids enjoyed themselves all day and night at the new water park."
It is a prime example of how Westgate Resorts is setting the standard for Orlando resorts. Find more Orlando resorts for a family-friendly stay near some of the best theme parks in the city, such as Walt Disney World, Universal Orlando Resort, and SeaWorld Orlando.
Not: Harrah's Las Vegas Resort & Casino, Las Vegas, USA
The 2,500-room Harrah's Las Vegas Resort & Casino has built up an enviable reputation for its comfort, entertainment, and customer service over the decades. However, recent reviews prove the resort fails to meet its customers' expectations.
Harrah's Las Vegas Resort & Casino is known for attracting some of the biggest names in music through its door. For example, Donny Osmond currently has a residency at Harrah's Showroom and will take to the stage until September.
Yet, despite welcoming many famous faces through its doors, it appears Harrah's is no longer meeting its customers' needs or expectations. If you read the latest TripAdvisor reviews, guests are becoming increasingly frustrated with the resort's poor customer service, stating its employees are "rude and unhelpful," the décor is "dated with worn carpets," and the food court serves "cafeteria-grade food at best."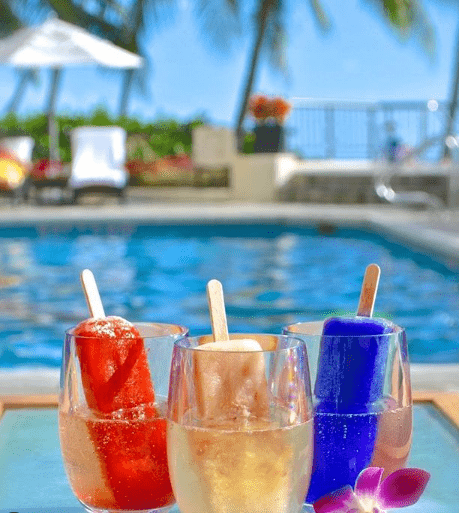 Hot: The Hilton Maldives Amingiri Resort & Spa, The Maldives
Coming July 1st, the brand-new The Hilton Maldives Amingiri Resort & Spa will wash away guests' worries with its stunning scenery, exceptional amenities, and 109 stylish villas with private pools.
If you are looking for luxurious accommodation in a sun-kissed destination this year, learn about The Hilton Maldives Amingiri Resort & Spa. The brand-new resort will open its doors for the first time on July 1st, 2022, and every elegantly designed villa will feature a private pool for a tranquil stay in The Maldives.
Many of the 109 villas are located over the water, ensuring guests are surrounded by the gorgeous turquoise waters of Amingiri Island when stepping outside its doors. Also, they can dine at six onsite restaurants and bars, receive a makeover at the salon, or transform their mind and body at the onsite spa and fitness center.
The family-friendly resort will ensure kids experience unforgettable childhood memories, as it features a fun Kids' Club, a dive center, and the teenage rooftop lounge, Re-Fuel.
Not: Terranea Resort, Rancho Palos Verdes, California
At present, Terranea Resort appears to be more style than substance, with many past guests reporting staff members were rude, employees seemed overwhelmed, and better leadership is needed to improve the customer experience.
Terranea Resort is a great example of the importance of good customer service. Despite providing luxurious accommodations with mesmerizing views of the Pacific Ocean, the guest experience might be less than desirable at present.
One TripAdvisor reviewer recently commented its employees are "beyond rude and incredibly unhelpful" and stated, "there needs to be some major leadership and training."
Another past guest stated, "It's a lovely spot at a lovely location, but the value for the cost is not great. Improvements could be made where room service and service, in general, is concerned. Valet attendants are gruff and unfriendly. The restaurant wait staff seemed overwhelmed and not very friendly."
The leadership and guest experience issues might stem from a recent employment dispute at Terranea Resort. According to the Los Angeles Times, the upscale resort agreed to a $1.52 million settlement to laid-off workers, as it failed to follow labor laws when rehiring staff after the pandemic.
It appears labor issues have not only impacted the resort's reputation but it may have caused shortages that led to one TripAdvisor reviewer stating, "the front desk is overwhelmed and cannot answer the phone."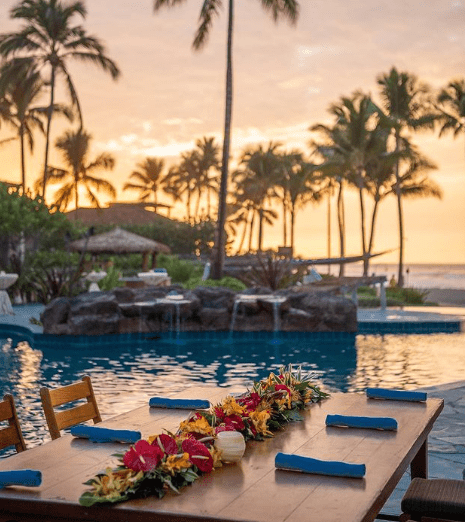 Hot: Four Seasons Resort Hualãlai, Hawaii
The newly renovated Four Seasons Resort Hualãlai will provide an idyllic Hawaiian retreat thanks to its upscale accommodations, swimmable aquarium, world-class golf course, and luxurious dining experiences.
Four Seasons Resort Hualãlai is known for pulling out all the stops for its guests, which is why it has recently undergone a multimillion-dollar renovation to maintain its exceptional standards.
After many years of renovation, the hotel now features thoughtfully designed guest rooms, suites, and villas to provide an opulent, comfortable stay. Each accommodation maintains an authentic Hawaiian design, and the new bungalows include six oceanfront rooms that have the wow factor.
Also, the resort's amenities have experienced a revamp, as it is now possible to practice your swing on its world-class The Hualalai Golf Hale course and enjoy a swim in the new 1.8-million-gallon swimmable aquarium alongside fish and marine life.
Since its makeover, Four Seasons Resort Hualãlai has generated many positive reviews on TripAdvisor. Recently, one past guest commented, "I had a hard time believing it was real. I had to keep pinching myself," and another stated, "It was the closest to heaven I think I will ever get to here on earth."
Not: Disney's All-Star Sports Resort
Disney's All-Star Sports Resort fails to impress many of its guests, with many complaining about its outdated décor, poor hygiene standards, and subpar customer service.
Most travelers will have high expectations when checking in to a Disney-owned hotel, as they anticipate a magical experience from beginning to end. Yet, they might be more than a little disappointed after checking in to Disney's All-Star Sports Resort. It not only has the lowest ranking of all Disney-owned resorts in Orlando on TripAdvisor, but it was the lowest-rated Walt Disney World Resort among Allears.net readers.
The family resort pays tribute to the most competitive sports in the world, such as football, basketball, tennis, baseball, and surfing. Yet, it might not be a perfect pick for non-sports fans, as they might struggle to connect with Disney characters dressed as sports stars.
Recent reviews prove the resort is falling short of Disney's high cleanliness standards, too. Many guests have reported their bedding wasn't changed, their rooms were not cleaned, and the décor appeared dated.
If you have your heart set on a Walt Disney World Resort, Disney's All-Star Movie Resort and Animal Kingdom Lodge are popular options with past guests. However, you could skip the expensive accommodations and choose a non-Disney hotel in Orlando, Florida. They often provide a more affordable rate without compromising quality, fun, and cleanliness.
Conclusion
As you will work hard all year round, it makes sense you will not want to waste one penny on a low-quality resort. Fortunately, you can choose from many exceptional destinations to ensure you and your loved ones have a memorable getaway at a stunning spot.
As every resort will have different amenities, activities, and standards, you must thoroughly research the various accommodation options to make an informed decision. For example, scroll through travel articles to avoid making a mistake that could ruin your vacation from start to finish.
Also, read the resort and room descriptions for a firm understanding of what to expect. Don't forget to browse through honest, impartial reviews from past guests, and type the resort's name into Google to read various positive or negative news stories, such as recent hotel renovations, employment disputes, or celebrity guests.
It could help you make a more informed choice, which will increase your likelihood of an enjoyable break away with your nearest and dearest.