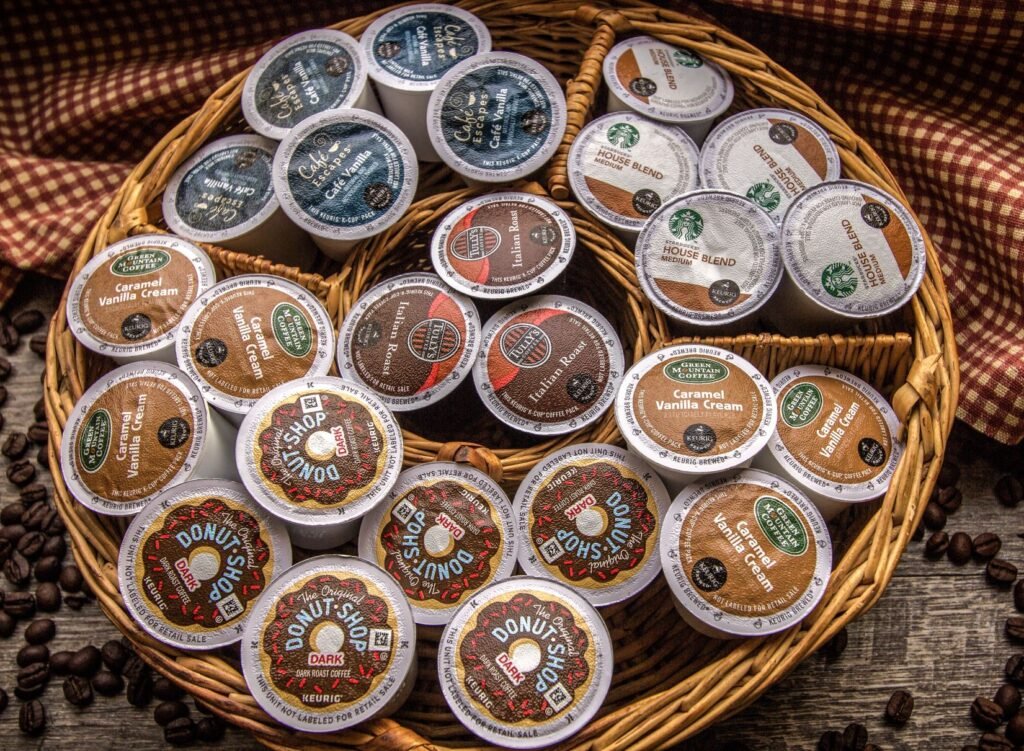 Coffee is one of the most popular beverages in the world. There are many reasons why people love drinking coffee to begin their day, and some of them include staying focused, alert, and boosting performance. Coffee is also known to improve short-term memory and be full of antioxidants.
The way we make coffee has changed a lot throughout the years. One of the most popular ways to make coffee nowadays is using a Keurig machine. Keurig machines are gaining popularity because they allow you to make a single serving of coffee in a matter of minutes. To make this coffee, you will need to buy flavored K-Cups, which are small cups with a single serving of coffee brewed using the Keurig machine.
K-Cups are a popular new way to make coffee at home. These cups allow users to choose from many different flavors and types of coffee in a single cup or mug, which is a huge convenience when drinking your favorite coffee without having to brew several cups of coffee at once. When looking at Keurig models, you would want to know what features are important to you in your brewing system and survey the flavors available before picking the one you might want to try out.

Top 6 Best K-Cup Flavor Available
One great feature of a Keurig machine is that you can find K-Cups in so many variants. Many people love this because they can switch up their routine every morning, and everyone is sure to find a flavor they love.
While it's indeed challenging to pick your favorites, perhaps you can start your Keurig machine brewing using these top six flavors.
Nantucket Blend
This medium blend elicits a rich and full flavor. It comes from African beans with a hint of berry flavors, mixed with a smoky flavored French roast and strong Indonesian beans. Your palate will be filled with fruity, chocolatey, and flavors of caramel when you take a sip. This blend is composed of some of the best beans in the world that will make you feel balanced and energized from the first sip. These are only some of the ways this mix can affect your brain.
Dark Harvest Roast
One of the most popular roasts you will find is this delicious dark harvest, considered one of the most flavorful dark roasts you will try. It's a dark coffee lovers' dream as it's extremely rich and full of flavors. However, because of the process used to make this roast, you will only find it available during certain seasons.
Pumpkin Spice
One autumn favorite when it comes to Keurig coffee is the famous pumpkin spice coffee. This blonde roast is made with specially selected coffee beans from South America. The roast combines the unique tastes of pumpkin, cinnamon, and nutmeg, making it the ideal blend to drink during autumn. This blend is also available only for a limited time, so make sure you buy it while you can. The smooth and tasty coffee will help get your day started on a sweet note.
Dark Roast Coffee
Some companies make drinking strong coffee easier by simply adding more coffee to their blend. This strong blend is 100% organic yet surprisingly smooth. It's composed of 100% organic arabica coffee beans to create an extremely bold coffee that doesn't have a bitter taste. This one has 25% more caffeine than other coffees, giving you the perfect caffeine kick.
Vanilla Latte
This creamy dark roast is guaranteed to deliver a kick of vanilla with every sip you take. These easy-to-brew K-Cups made making lattes easier by producing this all-in-one cup. In each cup, you will find the flavoring, coffee, and sweetener all in one, so you can have a delicious latte in a few minutes with just a press of a button. This blend will supply the perfect balance between sweetness and strength. It's sweet enough to make your taste buds dance but robust enough to get your day started in the right direction.
Ethiopian Super Natural Coffee
This medium roast is rich in fruity flavors and was made using specially selected Ethiopian beans. This smooth blend will help you get your day started on the right track and hit your mouth with a world of flavors. The coffee also has a citrus hint that will grace your tongue with every sip.
Takeaway
Keurig coffee machines have become increasingly popular in recent years. One of the reasons is because of how easy it is to make coffee and because you won't have to waste coffee or let it sit since each cup makes exactly one perfect serving. Another benefit of the Keurig machine is that you can find K-Cups in many assorted flavors. You're sure to find the perfect blend regardless of your preference for coffee.